Wolseley PRO Pipeline Blog
In plumbing and trades, you know connections between pipes are essential to successfully completing a project. When there are connections to be made, you want to do the best job possible in a cost-effective and time-effective manner.
Connecting pipes formerly relied on tradespeople welding, brazing and soldering pipes together, costing extra time, money and hours on training. Press fittings change this lengthy and costly process for many applications including potable water systems, greywater lines, gas lines and even chemical lines. With a variety of applications for, there are also a variety of benefits you'll see from using press fittings in your jobs.
Here are the top 5 benefits to using press fittings in your work:
1. Save Time and Money On Training And Skills
Press fittings save you time and money in a few ways. First, you don't need someone who can weld, braze or solder to be on the job. This saves you time and money from having to train in these specialized areas or from hiring a contractor who has these skills to be on your team. The time to train and use a press tool is significantly less than that of soldering, welding and blazing tools.
Find other ways you can save time and money on the job with our latest article.
2. Cut Down On Physical Labour Costs
Another decrease is in the amount of labour it takes to build a pipe system using a press fitting tool. The faster labour in connecting pipes means your projects get completed on a faster timeline than if you were to weld, braze or solder. This can save you labour costs and allow you to complete more projects in the same time frame. There's also less labour spent on-site assessments and acquiring permits because they do not involve heat.
3. Increase Your Job Safety
As a plumber, contractor or tradesperson, health and safety is always an important aspect of the job. Using press fittings can increase your job safety. These tools are less of a safety risk because they don't require flames, heat or extra mechanical work to complete connections. There's also less safety gear necessary to wear, meaning a decrease in job safety costs. After a connection is made, there is also less mess to clean up, making the workplace less hazardous.
4. Increase Your Job Accuracy
Press fittings are just as strong as welded and soldered pipes. They also decrease the risk of human error during welding, soldering or brazing leaving the pipes with an incorrect or incomplete connection.
Many press fittings have a smaller margin of error because many will only shut off when the connection is complete and secure. They are also designed in a similar fashion—Once you know how to use one, it doesn't change.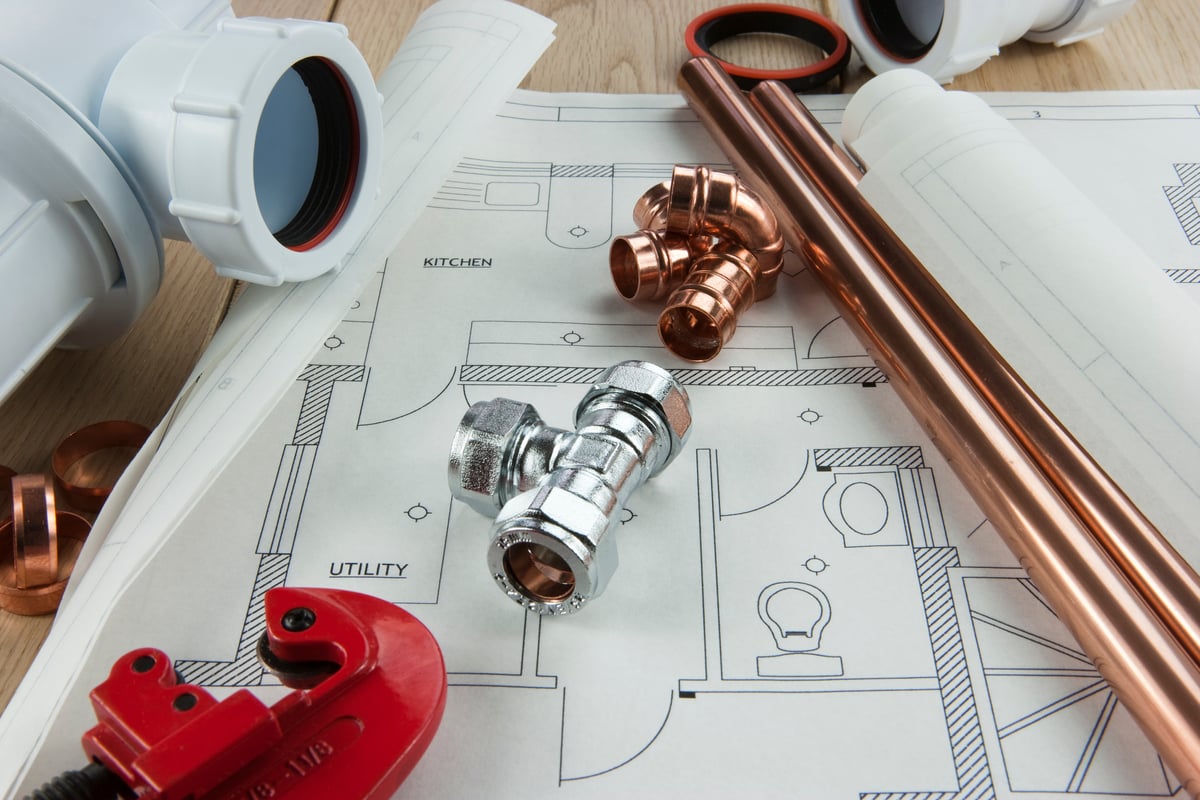 5. Make Repairs and Maintenance Less Timely And More Effective
Should you ever be working on a pipe system repair, using a press fitting tool will save you time with clients that need a quick repair and an effective solution.
A press fitting connection can mean the difference between a company shutting down operations for an extended period of time, and a company being able to continue on with work as the repair is being made. The tools can also be used on a system that is still wet or in operation, making it versatile.
If you want to learn how to reduce other wasted time on job sites, check out our latest article.
Learn More About Industry Innovations
With the multitude of benefits to using press fittings, it's easy to see why they're so popular in the industry. See the benefits for yourself and encourage your team to use press fittings in applications.
For more tips to help your contracting business, sign up to be a Wolseley PRO and get helpful tips and articles, like this one, straight to your inbox!