Wolseley PRO Pipeline Blog
As technology advances, new innovations become increasingly helpful for our day-to-day lives, especially in business. When everything you need is just one click away, it's no wonder online shopping is so widely embraced. For the modern contractor, why not purchase your plumbing and HVAC supplies online, too?
The ability to shop for plumbing and HVAC supplies anytime, at home or on the go, and quickly, efficiently and accurately place orders, are incredible time-saving benefits of online tools like Wolseley Express. In addition to saving you dollars on unneeded items, you can increase productivity by saving time when ordering. Spend more time on the job or handling client requests to boost your bottom line. Time is money!
Here's how you can save time – and in turn, money – by ordering supplies and tools for your plumbing and HVAC business online with Wolseley Express:
1. Shop using any device, anywhere, anytime
One of the top benefits of online shopping is the ability to purchase what you need from anywhere, at any time. Wolseley Express is no different. It is available on any device – mobile, desktop and tablet – so you can shop anywhere you have internet access.
Shop any time – even after hours
When ordering online, you're not limited to shopping during branch business hours. Shop on any device, on the go or after hours. You can either pick it up in the branch or get it delivered. This means you don't need to take time out of your day to order supplies, risking valuable billable hours, and you can spend more time on site.
Same-day orders ready in 60 minutes
When you take advantage of Express Pickup, your same-day order can be ready for pickup in 60 minutes! If you're shopping within branch business hours, and the items are in stock, you can pick up your order from your branch on the same day. Set your Required By date to the current date and select Express Pick-Up. Learn more about Express Pick-Up here.
2. Save time checking inventory
Find what you need, when you need it. On Wolseley Express, you can check stock availability online 24/7 so you don't need to spend extra time away from the job. On the shop pages, each item has an icon indicating whether stock is available at your branch, at another location, or if you should call the branch to confirm.
You can also filter by "Stock at My Branch", so you can easily order available products. This way, you can either have your order delivered or pick it up at the branch, knowing it will be ready when you arrive.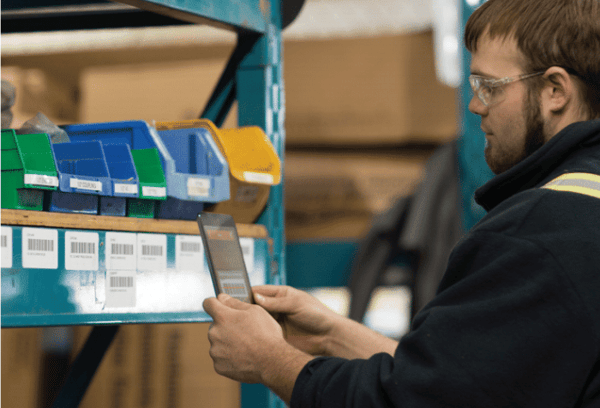 3. Order frequently purchased items on the go
No matter the type of work you do, you're bound to have certain items you order over and over. By shopping online, you can make sure you always have these frequently used supplies ready when you need them. Wolseley Express' Lists, My Ordered Products and Barcode Solutions are key features to help you save time, keep organized and work efficiently.
Lists
Use lists to order items you purchase frequently, eliminating the need to search for them every time. Either create a list directly from the product search pages, upload a spreadsheet or save items in your shopping cart as a list. You can also view and download My Ordered Products to create a list from previously-ordered products.
Once you have a list created, you can simply add to cart and order those products whenever you need them. You can also share lists with your purchaser or other colleagues, if necessary, making it easy for everyone to access it.
Learn more about My Lists here.
Barcode Solutions
With Wolseley Express' barcode solutions you can get instant information at your fingertips. Easily add items to your cart or list, and check product price, stock and details. You can also generate and print labels for binders, glovebox folders, truck stock magnets or shelving labels.
Learn more about Barcode & Scanning Solutions here.
4. Improve order accuracy
Most contractors know that it's not always easy putting in an order over the phone, especially over all the noise from a job site or busy shop on the other end. It's not uncommon for items to get lost in translation and mistakes to come up. Ordering online eliminates the chance for errors, so you know exactly what you're getting the first time.
When it comes to custom quotes, the Web Quotes tool on Wolseley Express couldn't be easier. Your branch or sales rep can put together a quote based on your needs and you can review and approve before ordering. This avoids having to go back to the branch to resolve errors or order additional items.
With full transparency of all your past orders on the "My Orders" page, you can see exactly what you have ordered so you can determine what you need. Order or reorder most common items you use on a regular basis.
---
Ready to start saving time and increasing productivity by shopping for plumbing and HVAC supplies online? Click here to shop now on Wolseley Express. Don't have an account? Register now to get started or learn about all the time-saving benefits here.