Wolseley PRO Pipeline Blog
Energy saving plumbing fixtures are a popular choice for conserving water and energy, but also for saving money. By learning about the top energy saving plumbing fixtures, you can stay ahead of the trends of homeowners are looking for and provide solutions they need. Learn more about top 5 energy-saving plumbing fixtures you can recommend to your clients as we move toward a greener eco-friendly planet with wallet-friendly innovations.
1) Low-Flow Shower Heads
A low-flow shower head can get the job done, save money, save water and even provide a better shower experience. Standard shower heads have a flow rate of 5.5GMP or more. Low-flow shower heads have a decrease in flow rate, offering energy savings without compromising the feeling of water flowing through.
The plumbing industry has greatly evolved. New innovations are smarter in moving water to reduce the amount needed for a comfortable shower.
One great low-flow shower product is the Delta H₂OKinetic Shower. The shower head and hand shower have individual chambers inside, helping to control the speed, movement and droplet size of water. This creates the feeling of more water than a standard shower that flows at the same rate. Plus there's more warmth and coverage area than a standard shower.
With low-flow showers customers can not only save money, but they can also enjoy the feeling of luxury as they shower.
Shop low-flow shower products on Wolseley Express.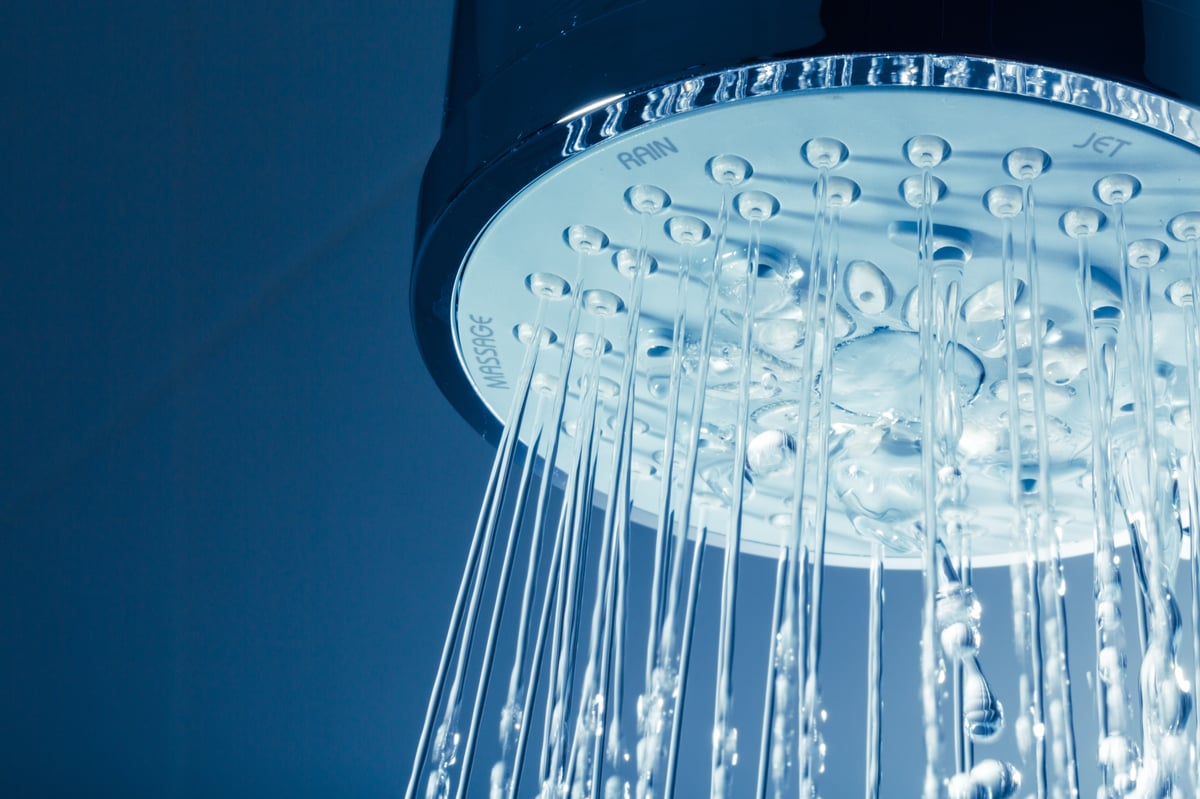 2) Tankless Water Heaters
Here's a fact that may surprise your customers: Water heaters are the second highest source of energy usage in a home. Have customers looking for ways to cut energy usage from water heaters? Recommend switching to a tankless water heater.
A tankless water heater, or on-demand water heater, is a great way for homeowners to save money on powering their water heating appliance, and help conserve energy. On average, tankless water heaters are 22% more efficient than the average gas-fired-storage water tank holders, and use electricity as a much cleaner alternative to operate. Plus, they're slim and compact for any client's space and eliminate their wait time for hot water to be conducted. To help your clients make the best decision on tankless water heaters, here are 6 benefits you can tell them about.
When shopping for a tankless water heater for your clients, look out for heaters with an Energy Star Label. In Canada, Energy Star certified tankless water heaters use 30% less energy on average than a regular water storage tank.
Shop for tankless water heaters on Wolseley Express, like the Rinnai Water Heater.
3) Hot Water Recirculation Kit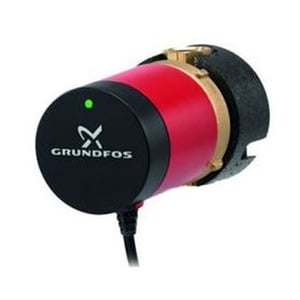 Hot Water Recirculation Kits are a great feature to have in residential homes to lower energy consumption and water waste. They allow hot water to be ready faster when the heater is located a fair distance away from the tap or faucet. These kits work on a loop to circulate the water in pipes, back to the water heater for reheating.
A hot water recirculating system is also an on-demand system. An on-demand hot water recirculating system requires the user to activate the pump (through a button, switch or through an automatic motion sensor) when hot water is needed. Having hot water on demand is a great way for your customers to save on water and energy consumption, plus gives them and gives them autonomy over their water heating needs.
There are two more types of hot water recirculating systems you can suggest: Traditional Hot Water Recirculating Systems and Instant Hot Water Recirculating Systems. Choosing the right hot water return system depends entirely on your customer's needs and their home's structural design. Be sure to have a discussion with your customers about their daily routines and what hot water recirculation kit will be best for their needs.
Shop for hot water recirculation kits on Wolseley Express. One great option is the Grundfos Automatic Recirculation Pump.
4) Low Flush Toilet and or High-Efficiency Toilets
A popular choice for energy-saving plumbing fixtures in the bathroom is a low flush, toilet. These toilets are designed to use less water than a full-flush toilet and became a standard upheld by law throughout the United States and Canada. By making the switch from standard toilets to low flush toilets, your clients can save as much as 23L per flush, saving thousands of litres and dollars each year.
Low-flush toilets have come a long way since they were first on the market in the 1990s. They are much more capable of using as little water as possible to get the job done. Now on average, low-flush toilets use 6 L per flush.
Another way to save water and energy is by choosing a high-efficiency toilet. These toilets are designed to use less water like low flush toilets but rely on velocity to help flush. This can be done with air compression in a power-flush toilet, or with gravity with a gravity flow toilet.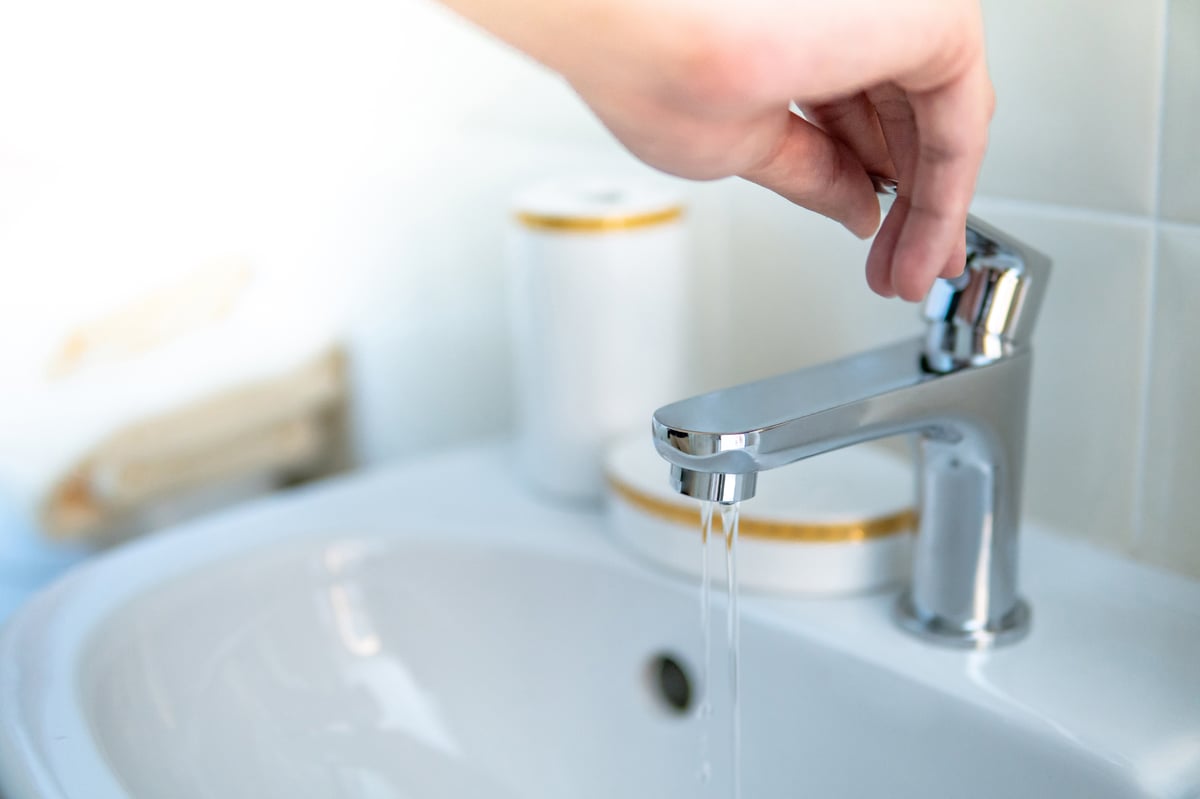 5) Low Flow Sink Faucet
When it comes to saving water, sink faucets are often overlooked by homeowners. Making the switch to a low flow sink faucet can cut down the litres used per minute of washing, saving thousands of dollars per household each year. They also save the water heater from using more electricity than necessary to heat extra water.
These faucets use aerators that add air to the flow of water to keep the same flow as traditional faucets but requiring less water to operate. This also saves the water heater from needing to produce energy to heat excess water.
Shop for bathroom and kitchen faucets on Wolseley Express.
For more energy-saving plumbing fixture ideas and up-to-date plumbing industry news, sign up to be a Wolseley PRO.