Wolseley PRO Pipeline Blog
How clean is the air we breathe? Most of us never really considered how quickly and easily viruses can spread, especially in poorly ventilated spaces. Since the onset of COVID-19, customers are looking for solutions. The need for air disinfection has never been greater. Thankfully, there are solutions available from brands like WellAir that will work in just about any environment.
We recently sat down with Jake Sulovski, Vice President of Channel Sales at WellAir to learn more about how you can incorporate clean air solutions into your business.
"There are lots of opportunities in the commercial segment today," says Sulovski. "When a contractor is going into a restaurant, daycare, school or office building to do service work or a replacement, they just need to ask the right questions."
Providing Guidance on Air Quality and Disinfection
Want to open a conversation about air quality? Simply start by asking, "Have you thought about what you can do to improve air quality or air disinfection?".
As people are returning to work, there's still discomfort and uncertainty about safety for their health. Most business owners don't know what disinfection technology is available to protect their employees and customers. They are looking for guidance on the products they can use that will provide cleaner air in their businesses.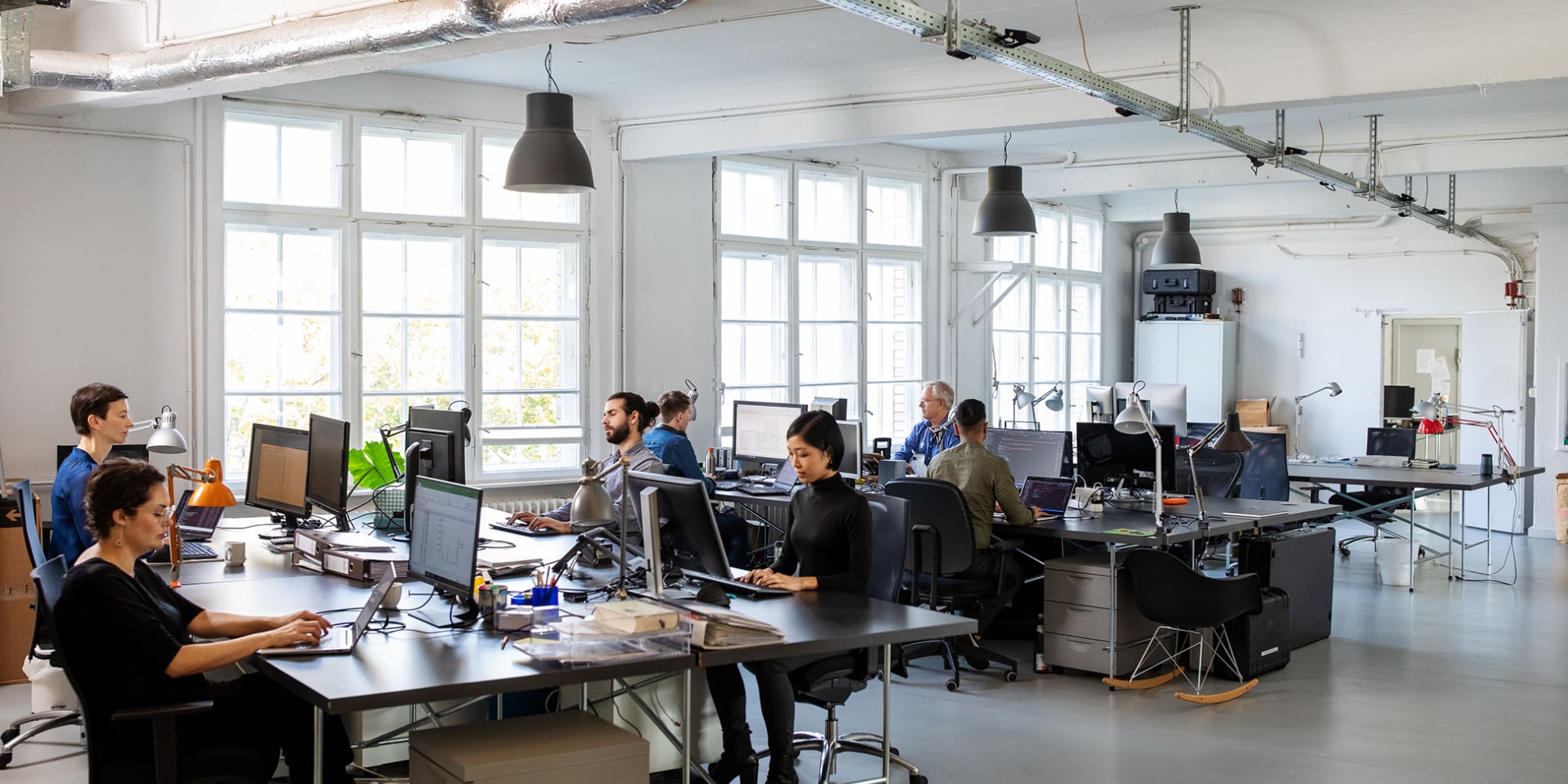 Having protection against the spread of airborne pathogens can be a selling point for businesses that are re-opening to the public – like restaurants and shops. Different sizes and types of businesses require different solutions. For example, WellAir offers portable air disinfection products that come in a variety of options depending on the size of the space. As a contractor, offering your expertise is a great way to add value and increase your sales.
"Portable air cleaners is a category that has grown exponentially, and customers are looking to purchase. They don't know where to purchase or what to purchase. They're going online to buy inexpensive and ineffective products. Contractors can guide them to the right solutions. The one particular benefit of portable air-cleaning to business owners is that their patrons them in clear sight – they know the business owner has taken extra steps to offer protection."
Pathogen-Bursting Technology Adds an Additional Layer of Protection
Disinfection is top of mind for people across the country. That's why WellAir indoor air quality products are built with NanoStrike™ - a patented technology, designed for healthcare, that creates a low plasma field around the coils inside each portable air disinfection device. NanoStrike coils provide a powerful strike that works to burst airborne pathogen cells, rapidly inactivating them, helping to ensure they are no longer a threat of infection. This not only cleans but disinfects the air within the space.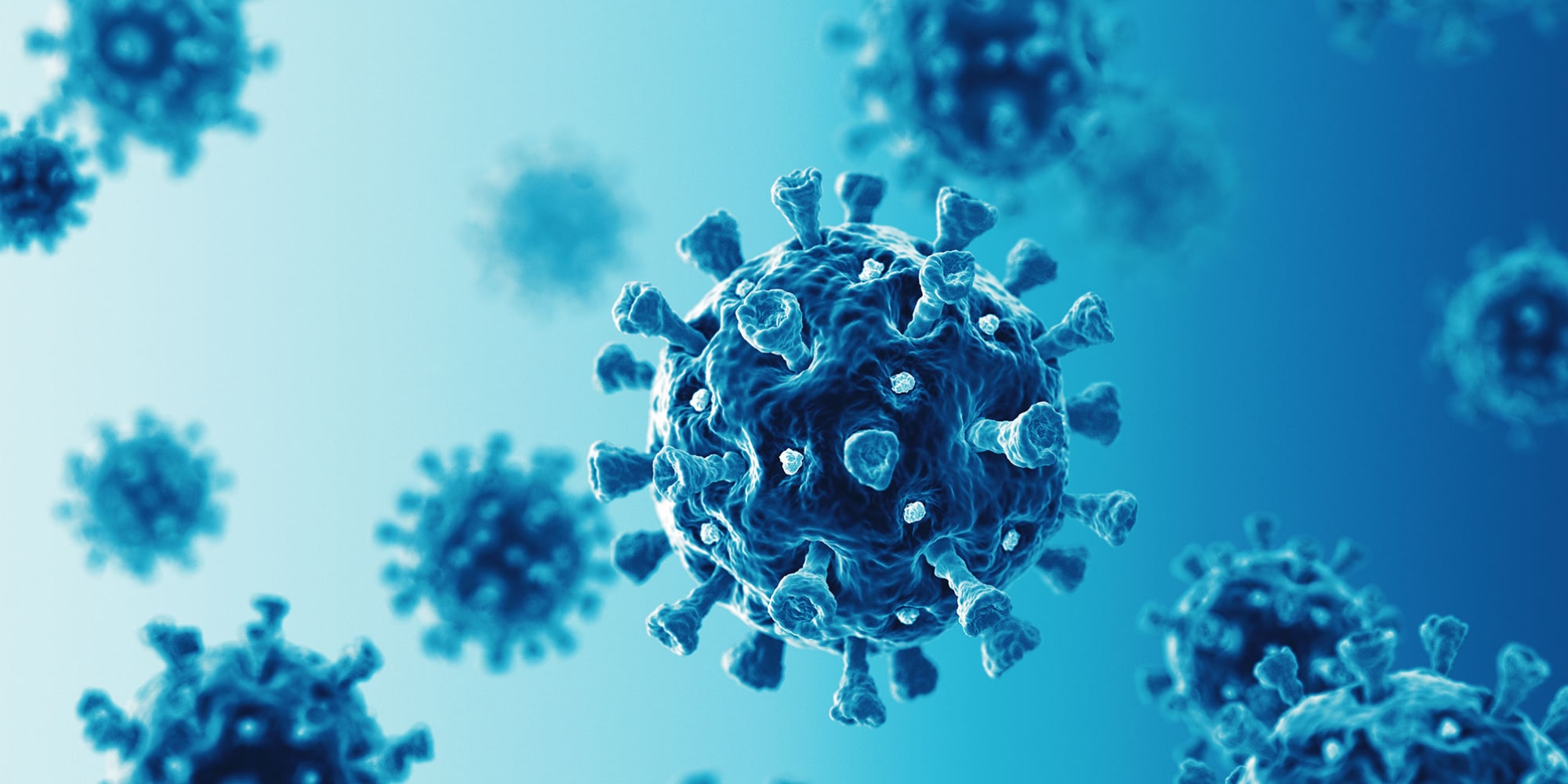 "Plasma is a naturally occurring state of matter. We effectively and mechanically create that plasma field around our NanoStrike coil, pulling air into our portable unit as it passes through, which inactivates pathogens on contact. NanoStrike is the only solution outside of antibiotics that is actually able to burst the cell of a pathogen."
This same technology has been used in healthcare to combat acquired infection. And now, it's available for commercial spaces.
"We're basically layering on additional risk mitigation support for the space. NanoStrike products are used today in offices, restaurants, daycares, classrooms, schools, and health care settings, including doctors' offices, operating rooms, and patient care rooms."
Simple, Effective, Portable Air Solutions
Installation is simple, which means units can be up and running immediately – for all available form factors. Whether they're built to roll from room to room, designed to be mounted on a wall, or sit on a table stand, they simply just need to be plugged in and will instantly provide risk mitigation, 24/7.
"You can turn it on, and effectively set it and forget it. And there's very low maintenance cost. Each product will have different levels of maintenance, but in general, NanoStrike and coils are designed to provide constant efficacy over time."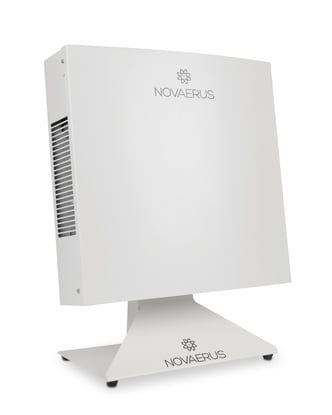 Solutions for Spaces of Any Size
Small Spaces: WellAir's smallest unit, the Nano, offers personal protection for up to 200 square feet. It works well in a personal office space.
Small to Medium-Sized Spaces: The Nano+ works for groups of people in small to medium-sized rooms, up to 900 square feet. For a classroom, one or two Nano+ units would provide sufficient protection, depending on the size of the room. Or for similar sized spaces, the FDA-cleared Defend 400 includes both NanoStrike coils plus a triple-stage Camfil® filter system, including a pre-filter, a HEPA filter and a carbon filter.
Large Spaces: The Pro XL is designed for larger groups of people in medium to large-sized spaces up to 2000 square feet. Similar to the Defend 400, it includes NanoStrike coils and the triple-stage filter system for added protection. The Pro XL is FDA cleared and is UL2998 validated for zero ozone emissions and UL867 safety certified. This unit could work well in an auditorium or hotel ballroom or even in a hospital setting.
Ready to Clean Indoor Air For Customers
With WellAir, you can offer holistic solutions to customers looking for clean air solutions. It begins with opening up the conversation, and it will lead to a world of opportunity. To learn more about integrating WellAir products into your business, talk to a sales representative at your local Wolseley Branch or shop all Indoor Air Quality Solutions online at Wolseley Express.
---
To stay up to date on WellAir products, be sure to sign up and become a Wolseley PRO. You'll get the latest tips, promotions and more sent straight to your inbox
To learn about the latest products, training, and upcoming webinars for all Wolseley products, visit our Knowledge Hub. To learn about the hottest deals, events and Wolseley promotions, subscribe to our email list today.