Wolseley PRO Pipeline Blog
When you're working on a kitchen or bath project, the finishing details can make the job easier or more complicated. When it comes to choosing faucets, there are dozens of lines to choose from, which can sometimes be overwhelming for customers. There are ways you can simplify the process by looking at what a faucet collection has to offer.
"
We always advise plumbers and contractors to look for a line that offers the greatest flexibility at the most affordable price," says Sean Ingrahm, Senior Territory Manager at RiobelPRO.
In fact, the RiobelPRO line was designed specifically to meet the needs of plumbers and contractors and was designed by a plumber for plumbers. The line is so geared to contractors that the PRO in RiobelPRO stands for PROfessionals and PROjects.
#1 - Choose a line that offers the greatest flexibility
Changes are inevitable for most projects, so start with a line that gives you the most flexibility to change course when you need to. RiobelPRO faucets use universal valves. If midway through the project, the client changes their mind or wants to opt for an upgraded faucet or shower fixture, there's no impact to the rough-in or the timeline. For example, if the rough-in in the wall is a 2-way rough the client can upgrade to any two-way trim in Riobel. That is the same if they were to have a 3-way rough in the wall they can do the same for any three-way trim in Riobel.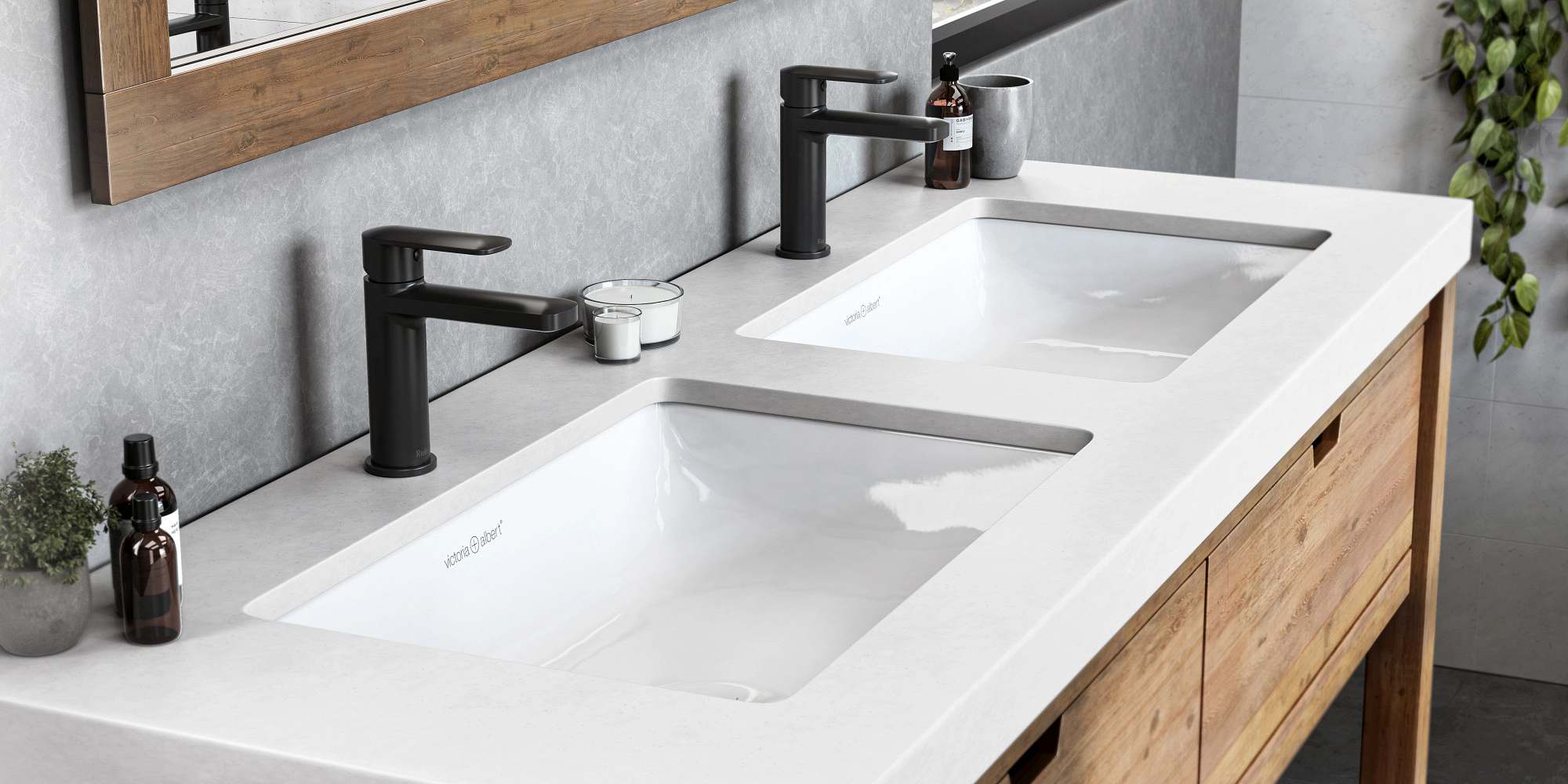 For larger projects involving multiple builds, it also allows the rough in to go in well ahead of the fixture, allowing the client the greatest flexibility for choosing their finishes. With growing concerns about supply chain delays, greater flexibility means more options. Even if one particular trim is not available; it can be replaced with a different trim without any changes to the rough-in, providing it a match for the rough-in installed in the wall.
#2 - Look for a variety of styles
Contractors can also offer clients greater flexibility by offering a line with a variety of designs and options to fit any budget. With four bathroom collections: Quadrik, Conik, Ever, and Dee-J and five kitchen faucet collections: Pronto, Pixi, Njoy, Jazz, and Simplicity, the RiobelPRO line offers classic design with sleek lines and a modern look. You do not need to anywhere else to find the right fixtures.
These faucets will look beautiful without stealing the spotlight from the overall bathroom and kitchen aesthetic. Plus, they will stand the test of time without going out of style when the next big trend arrives.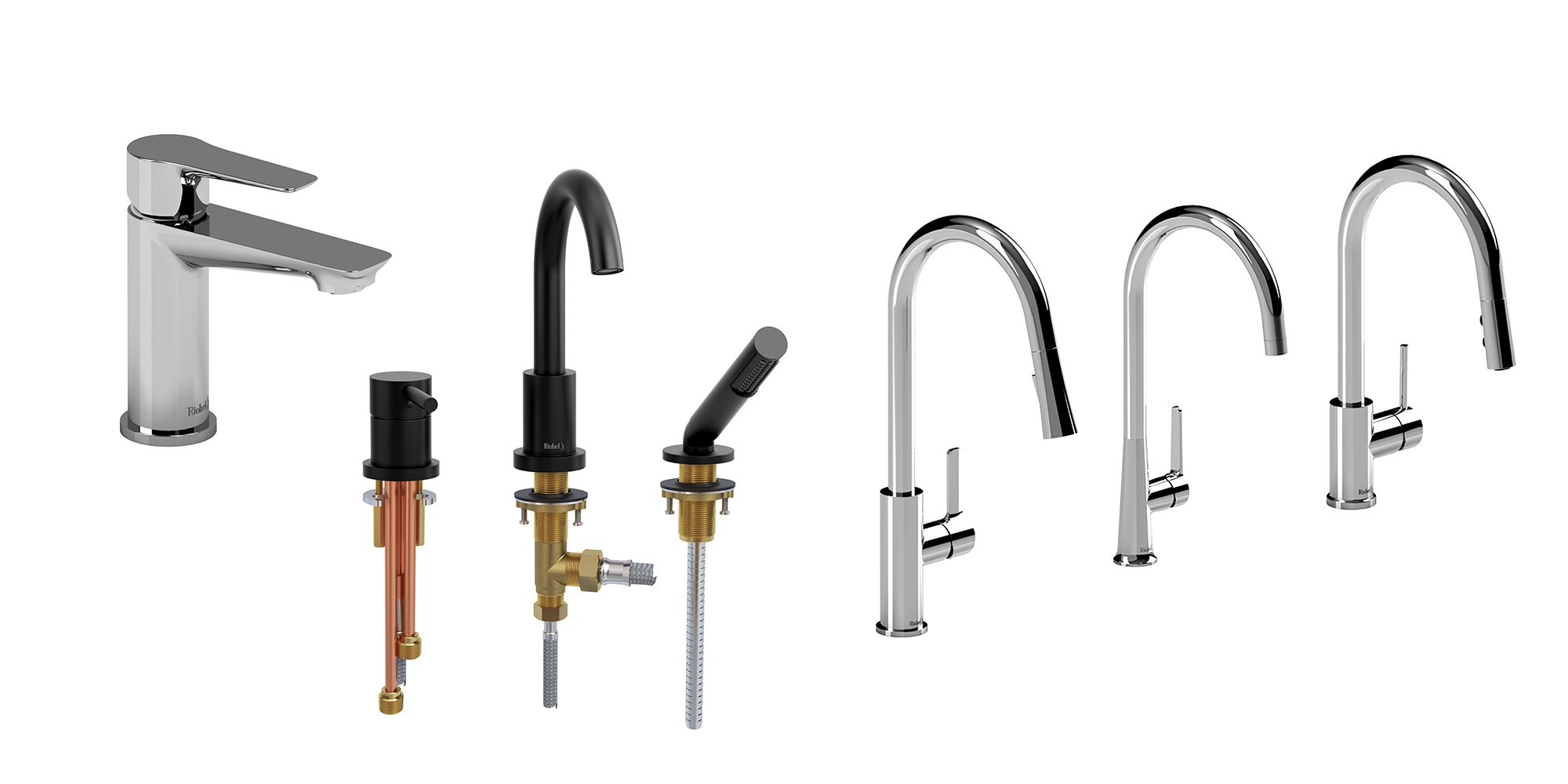 #3 - Go for easy installation
There are enough complications with any bathroom or kitchen build, contractors don't need the hassle of dealing with fixtures that add complexity to the project. On top of being easy to install, Riobel also offers training videos and documentation, which contractors can rely on as reference guides to help get the job done quickly and properly. Designed by a plumber, the emphasis for the RiobelPRO line is on offering solutions that contractors and plumbers will love. Along with the universal valve, the trims and valves are sold separately, which allows contractors to purchase exactly what is needed for the job.
#4 - Offer an affordable solution
With so many costs rising, it is a win-win when contractors can offer innovative products at an affordable price point. The RiobelPRO line was designed in Canada and offers innovative features at a more affordable price point.
"We wanted to give contractors the ability to offer flexible solutions. Our RiobelPRO line is affordable and attractive, and it is designed to offer the greatest flexibility."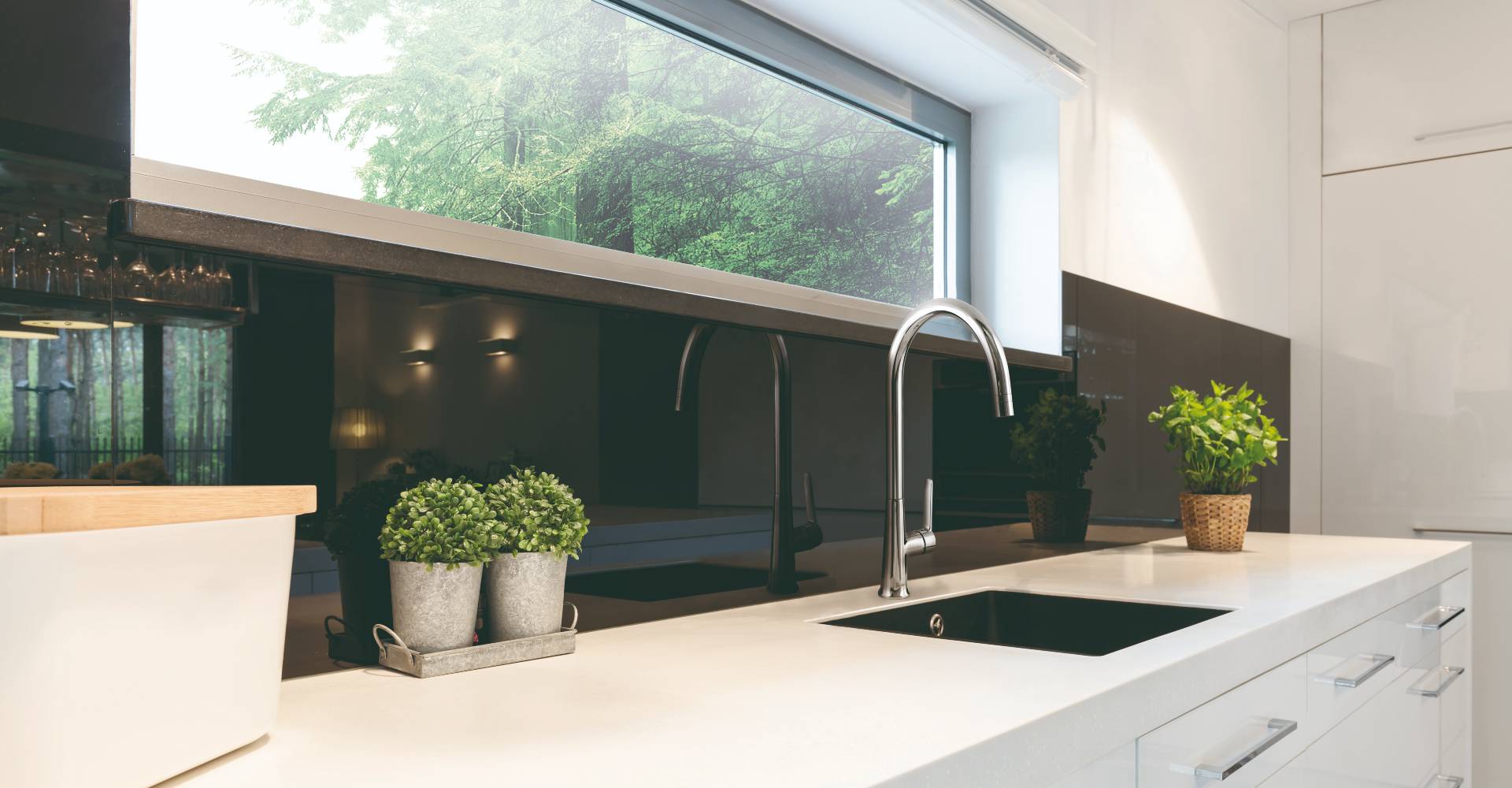 Some examples of how this flexibility translates into a real-world scenario include helping a client plan for a lower budget for a basement bathroom, but then create a full shower experience in the primary bath. A world of options opens by combining the RiobelPRO line with the other Riobel collections.
#5 - Last but not the least...use a tool that makes planning easy
Riobel has also set out to provide contractors with the tools they need to present options to clients. Visual presentations that include pricing can help clients see the different possibilities for their projects. It can all be personalized for each client.
"If the contractor has volume discounts with us, we can include that detail as well. It also gives the contractor the option to show options at different price points to help the client decide where they may want to upgrade their fixtures."
There are so many options when it comes to choosing the faucets and fixtures for plumbing projects. Starting with a line designed by a plumber to satisfy the needs of contractors and plumbers can make a difference. Choosing a line that offers the greatest flexibility at a reasonable price can open a host of opportunities, allowing clients to create a project that stays on budget without sacrificing quality.
To learn more about how the RiobelPRO line can work in your next project, visit Wolseley Express or contact your Wolseley representative today.
---
To get all the latest news about trends and technologies in HVAC and to find future-friendly HVAC solutions, be sure to sign up and become a Wolseley PRO. You'll get the latest tips, promotions and more sent straight to your inbox. If you want to learn more about products, training and upcoming webinars from products Wolseley carries, visit the Knowledge Hub.
To learn about the hottest deals, events and Wolseley promotions, subscribe to our e-mail list today.