Wolseley PRO Pipeline Blog
With increasing talk of a skills shortage in the trades, it's no surprise that a 56% of people polled in a recent survey said that the skills gap is the biggest threat facing the plumbing industry today. In industries like plumbing and HVAC, there is always room to learn and improve skills. That's where manufacturer-led training and information sessions can be incredibly beneficial for contractors. Often free, these training sessions can not only help make you and your crew more efficient and knowledgeable on the job but can also help boost your business.
Types of manufacturer training
Vendor-led training and information sessions can come in many forms. One of the easiest ways to stay up to date on industry advancements and new products is through online training.
Some topics are better learned in-person and with hands-on learning. That's where in-person sessions and certification courses come in. Often, manufacturers will host training and information sessions for free, in your local branch. These sessions are typically specific and technically-focused training. Many training events center on new products or lines. Vendors will also offer training on products that have been on the market for longer for contractors looking for a refresher or skills upgrade.
Contact your local branch to find out about upcoming training and information sessions.
For products that require certification before use, manufacturers will offer structured certification courses that can range in length. These can be scheduled as stand-alone training courses or as part of larger industry events – like the Wolseley ONE Tradeshows.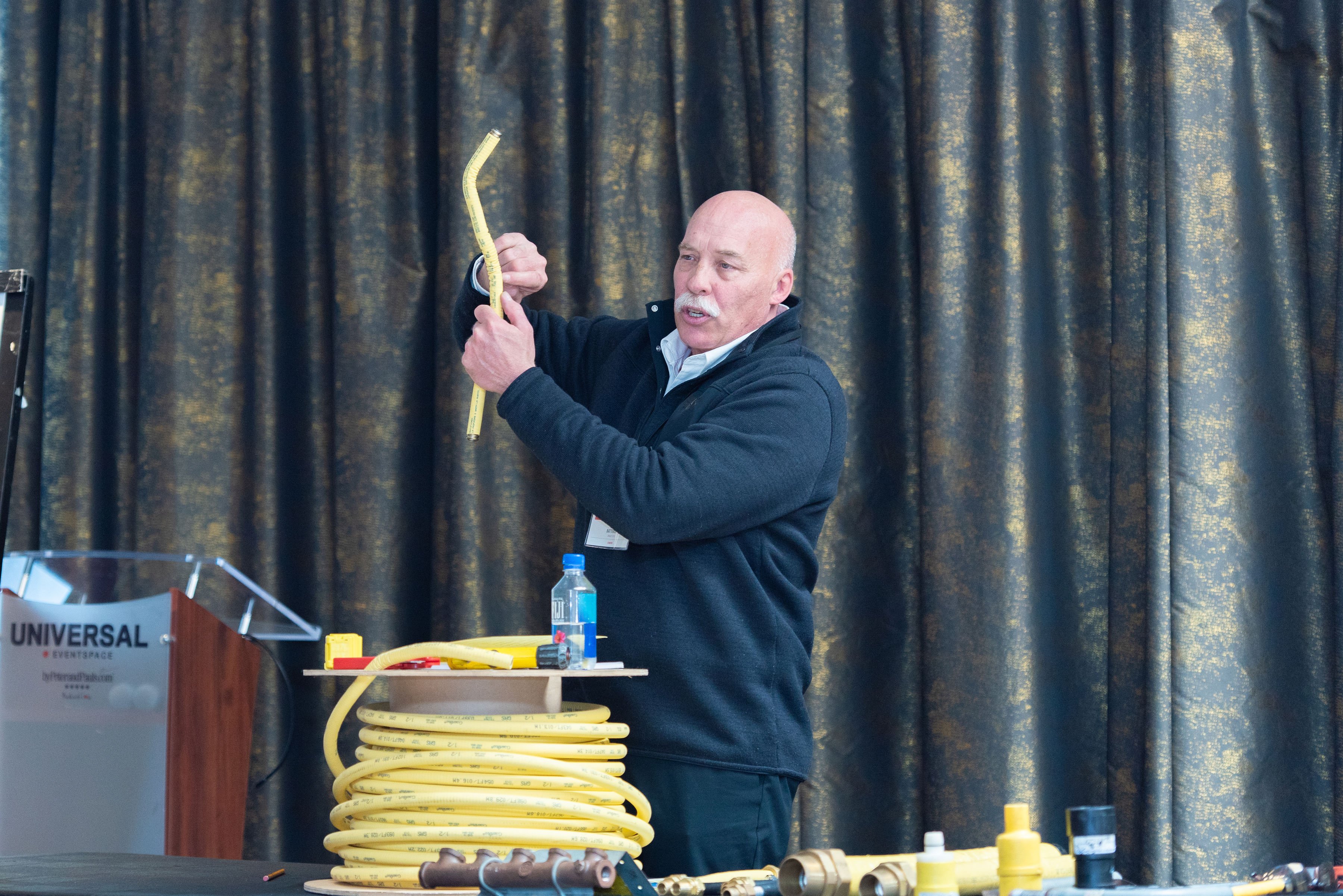 Benefits of product training in plumbing and HVAC
Work faster and smarter
Well-trained professionals work more efficiently – and that can have a big impact on your business. Time is money, after all. Knowing the equipment inside and out, how to service or install it quickly, and indicators of malfunction are all incredibly important. The more product knowledge a contractor has, the more proficient they become at servicing and installing it.
Boost sales confidence
Increased product knowledge is not only important for getting the job done, it plays a role in getting the job in the first place. When you know all the features and uses of a product you'll have greater confidence in selling those products and services. It also allows you to better recommend products to fit your customers' needs.
Better service for customers
Fast and efficient service will always be valued by customers. But getting the job done properly is even more important. Training and skills upgrades leads to increased proficiency on the job and can mean fewer call-backs and complaints from customers. Your expertise also goes a long way to building confidence in your clients.
Improve skills & morale
Even contractors who love their jobs can appreciate a break from the day-to-day grind. A chance to get off the job site and have an opportunity to learn and improve can go a long way to morale. Sending your crew members to training is not only an investment for your company, but an investment in their future – which can boost their confidence. Everyone can benefit from a happy team.
Contact your local branch to find out about upcoming training sessions and sign up to become a Wolseley PRO to get email notifications about events, news and more.