Wolseley PRO Pipeline Blog
In Canada, as the winter months set in, the general population spends more time indoors. Inevitably, staying indoors has an impact on our health, especially if the air quality isn't up to par. Over the last two years, the COVID-19 pandemic has shown us how poor ventilation and airborne pathogens can create a lethal combination and impact air quality. What's worse, is that the majority of homes built in the last 30 years are designed to be air-tight to maintain energy efficiency, meaning less airflow, inefficient ventilation, and poor air quality. When working with clients, whether their home is a more recent build or an older home, it's important to address air quality and find improvements that can be made.
Helping Canadians breathe cleaner air is something Wolseley pays close attention to and many of our suppliers think the same. One of the innovative ways to take care of the air indoors is by using UV technology. This approach is newer compared to traditional filtration methods and is a simple solution that can be installed in a variety of settings, whether in a home-built in the past 30 years, or in a large box-retailer setting.
Installing UV Light Technology in Different Settings
UV light technology can be installed either within existing ductwork or can be used in a stand-alone setting (with sheet metal duct fabrication design). In existing ductwork, using PremierOne's UV solutions eliminates any concerns of exposing people to the powerful lights. Instead, the lights cleanse the air as it passes through the ductwork. There's no measurable ozone in the germicidal UVC units and they are UL-2998 certified. PremierOne UVV lamps that remove household odours are also CARB approved, which means they meet the highest safety standards in the industry.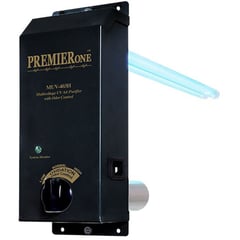 Shop PremierOne MUV-403-H-16/5 Multivoltage UV Germicidal Air Purifier with Odor Control
While this solution works for 95% of homes and small businesses, older homes and buildings without ductwork need a different setup. PremierOne also offers a standalone unit that includes a HEPA filter that draws in air, cleans it, and then circulates it back into the environment. The vast majority (92%) of homes in Canada would only require one lamp. Larger spaces, such as warehouse stores, would need additional lamps for each rooftop unit. Each lamp can treat up to five-ton or 2,400 CFM.
Why is PremierOne Focusing on UV Technology?
The UV approach to cleaning air is gaining popularity in the North American market and around the world, according to Rishi Mahajan, Canadian Regional Sales and Training Manager for PremierOne. "Instead of offering hundreds of different solutions, PremierOne has focused on finding the most effective methods for eliminating pollutants," he states. "UV lights are one category that's gaining momentum."
Wolseley continues to have PremierOne products available to customers because of the North American manufacturers' dedication to helping customers breathe healthy air, increase efficiency, and increase the quality of their indoor living experience. Their focus on particles, VOCs and germs make their technology perfect to address indoor air quality problems.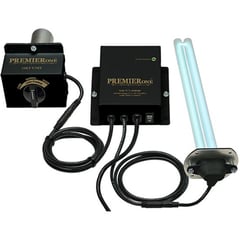 Shop PremierOne MUV7-50DR-16 Remote Multivoltage UV Germicidal Air Purifier with Odor Control
With their technology, there are two types of UV bands that kill bacteria and viruses. The C-band UV technology offers germicidal properties to kill bacteria and deactivate viruses. V-band (vacuum band) UV light deodorizes and freshens the air.
"When you combine both bands, it's an amazing technology that gets excellent results," remarks Mahajan. "Our products include solutions that offer both types of lamps in a single unit."
Return Business Opportunities for Contractors
PremierOne UV lamps offer effective sanitization. While only 110 microwatts is needed for the sanitization of air, their lamps offer 180 microwatts. In addition, the lamps typically last two to three years after installation, and there's a guarantee on them for two years. But if a client should need a replacement, a contractor can easily re-order the replacement part through Wolseley. PremierOne also offers an impressive lifetime warranty on the product to the original purchaser.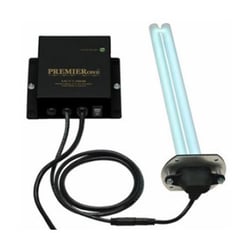 Shop PremierOne MUV7-50PS-16 Remote Multivoltage UV Germicidal Air Purifier
Safe and Easy UV Technology Training from Wolseley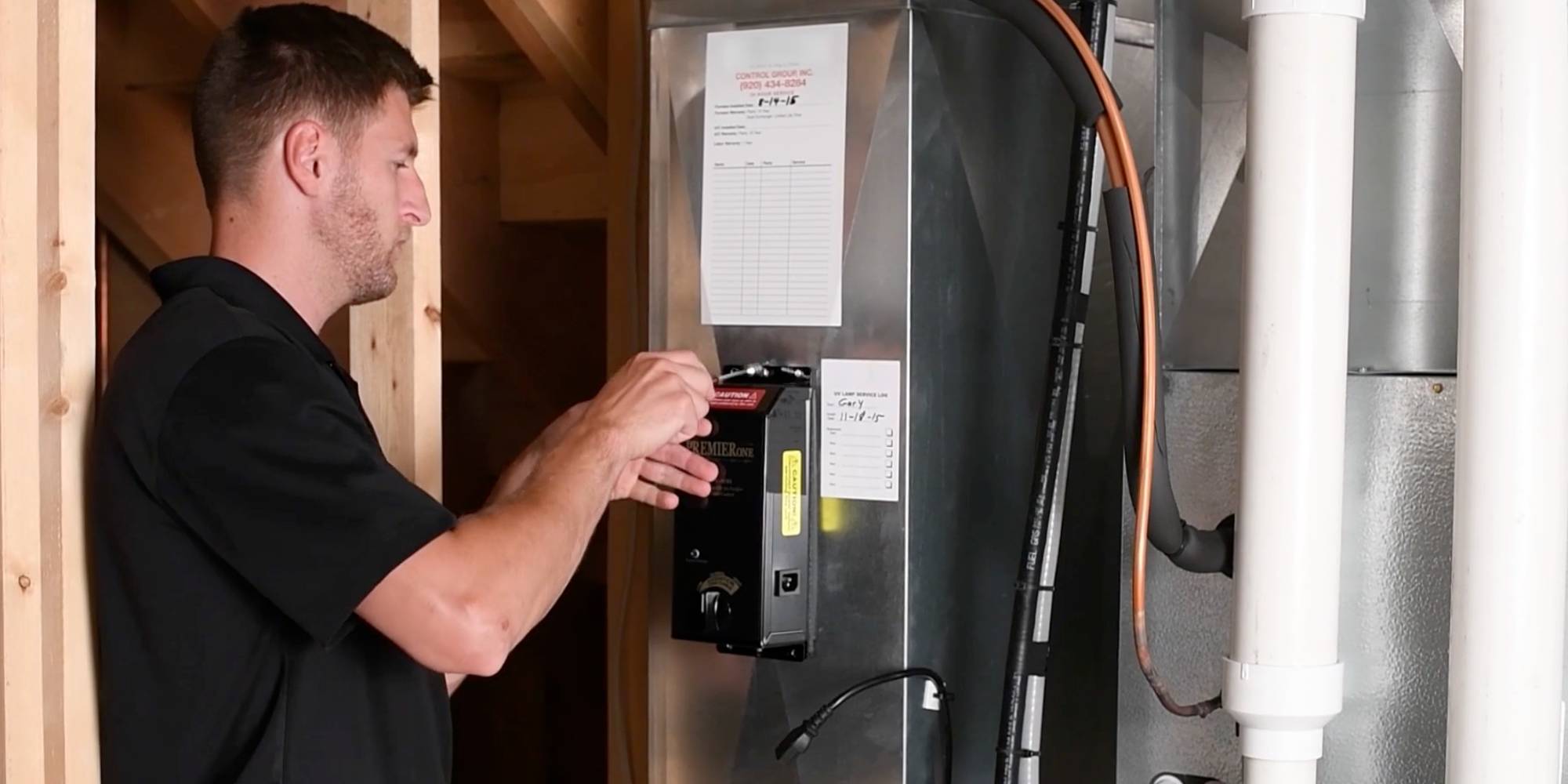 PremierOne UV lamps are easy to install and an HVAC technician can install a lamp in as little as 5 to 15 minutes.
They are required to be installed by a TSS certified technician to ensure the work is done safely because they are high-power units. However, this is also why Wolseley Canada is a trusted distributor for PremierOne. As a distributor, Wolseley works with contractors to ensure that training is received. There are four levels of training provided. The third and fourth level of training is NATE certified technician training that takes place in the field. All training is included for contractors who purchase PremierOne products.
Learn more about how UV lamps can be the right solution for a broad range of pathogens and viruses. Contact your Wolseley representative for more details today or shop UV technology on Wolseley Express.
---
To get all the latest news about trends and technologies in IAQ and HVAC, be sure to sign up and become a Wolseley PRO. You'll get the latest tips, promotions and more sent straight to your inbox. If you want to learn more about products, training and upcoming webinars from products Wolseley carries, visit the Knowledge Hub.
To learn about the hottest deals, events and Wolseley promotions, subscribe to our e-mail list today.