Wolseley PRO Pipeline Blog
Now that many Canadian contractors are back to work, it's important that everyone stays well equipped for new protocols around safety and hygiene around jobsites, construction zones and even residential visits.
To help you make the adjustment, we are breaking down the tools and essential products you'll need no matter where your day takes you.
Create a Personal Tool Kit
We've mentioned the importance of personal tool kits in our previous blog on construction jobsite safety during COVID-19, but this is a practice that will continue to be in place across construction, HVAC and plumbing projects across Canada. Under new jobsite protocols, contractors are no longer able to share tools. Make sure that you and each member of your team have their own tool kit that is fully equipped with whatever they will need daily.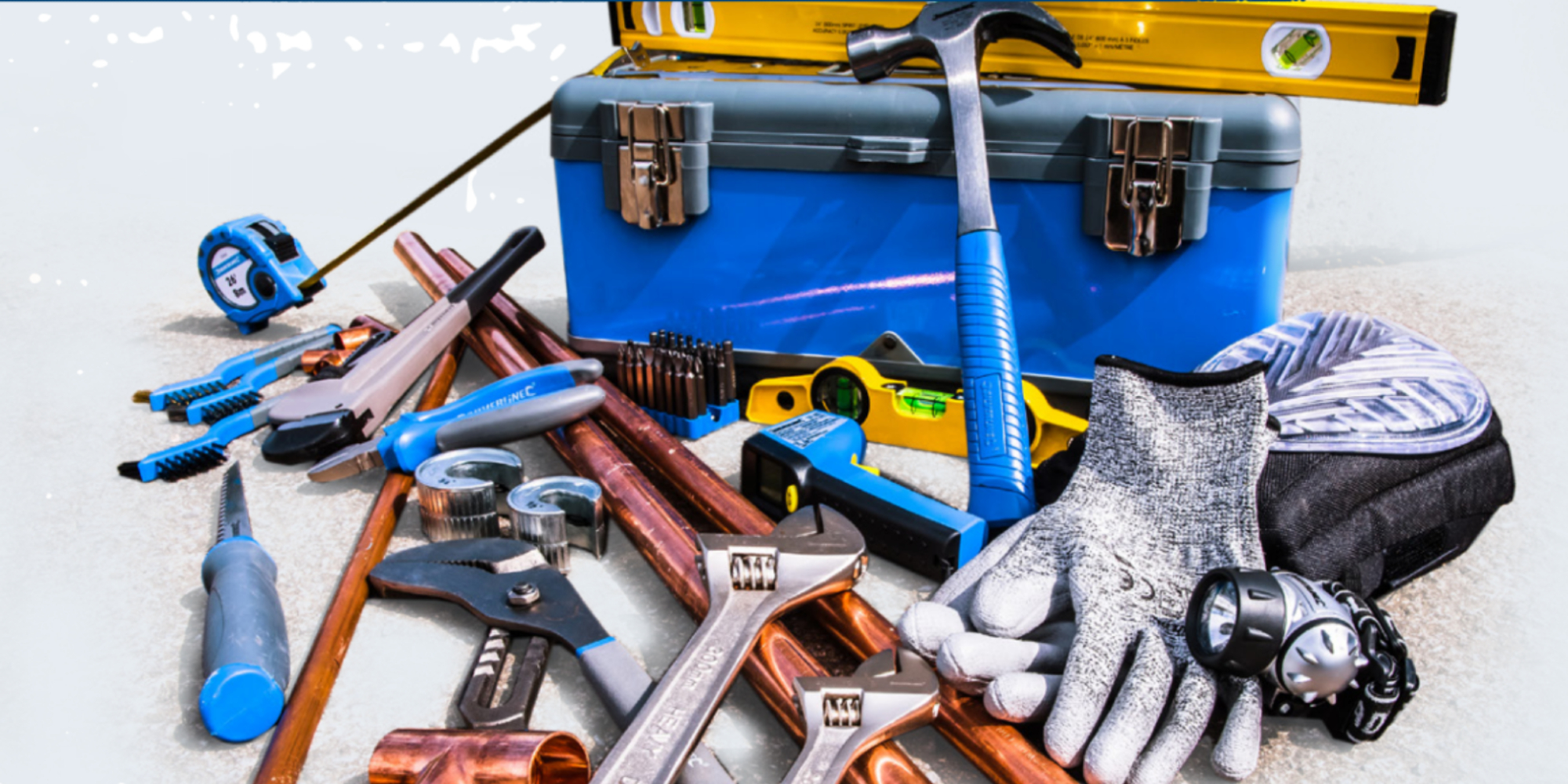 Whether you need a starter kit with just the basics or a complete set of tools, Silverline has you covered with all the essentials at great prices. You can shop on Wolseley Express or speak to a Wolseley associate to discuss your needs and customize tool kits for your business.
You can shop up to 75% off back to work essentials like tools from Silverline and more until July 31 on Wolseley Express.
How Frequently To Clean Tools
Even when you have your own tools, it's important to disinfect between jobsites, especially if you are working in residential settings. If there are tools that you still must share (either due to availability, costs or specialized applications) be sure to disinfect immediately after you use them and before you put them into storage.
If someone with COVID-19 has used a tool, it's important to get the tool or equipment into isolation and follow disinfecting guidelines. This document is a great resource to help you determine what cleaning protocols while following manufacturers' instructions for different disinfectants.
What Should Be In Your Toolkit for Hygiene?
Beyond the tools you need for the job, your toolkit should also have important personal protective equipment and hygiene items. Generally, you should keep extra pairs of disposable gloves and masks on you, and even shoe covers if you are going into a residential home.
Depending on the job, you may be able to wear something as basic as disposable dust masks, but N95 masks are recommended in most cases for plumbing and HVAC. You may also choose to carry a few face shields with you for jobs that require you to be in closer contact with a fellow contractor and protective eyewear to reduce risk further.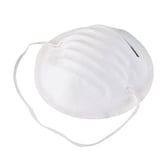 Shop Silverline Dust Masks here
On top of PPE, you should also have sanitizing solutions in your toolkit, like hand sanitizer and sanitizing wipes. Hand sanitizer is perfect for staying clean between residential home visits, or if you cannot access a handwashing station easily on a jobsite. On the other hand, sanitizing wipes are perfect for wiping up after you touch objects in a customer's home and for wiping down common areas on jobsites, like lunch tables or desks.
Having all these items on hand, especially if you are working in residential settings, is a great way to show you are a responsible contractor and are taking safety seriously.
What Hygiene Essentials Should Be Available on a Jobsite?
Portable handwashing stations are key for creating a hygienic environment at a jobsite. There are a few options for handwashing stations including turn-key kits, or you can DIY your own wash station using laundry tubs, pumps and faucets.
Portable handwashing stations often have self-closing taps so there is minimal touch needed between each user, and can also be paired with portable water heaters to adjust the water temperature. These handwashing stations can be easily attached to a water source at the jobsite.
Check out our top picks for portable handwashing stations and other hygiene solutions here.
What Tools, PPE or Hygiene Items should you keep in your truck?
Be sure your truck is stocked with all the essentials for while you're at jobsites and on the go. In addition to the PPE and other items in your toolkits, bottles of handsoap and extra hand sanitizer are a must-have!
Safety Essentials for Your Driver's Seat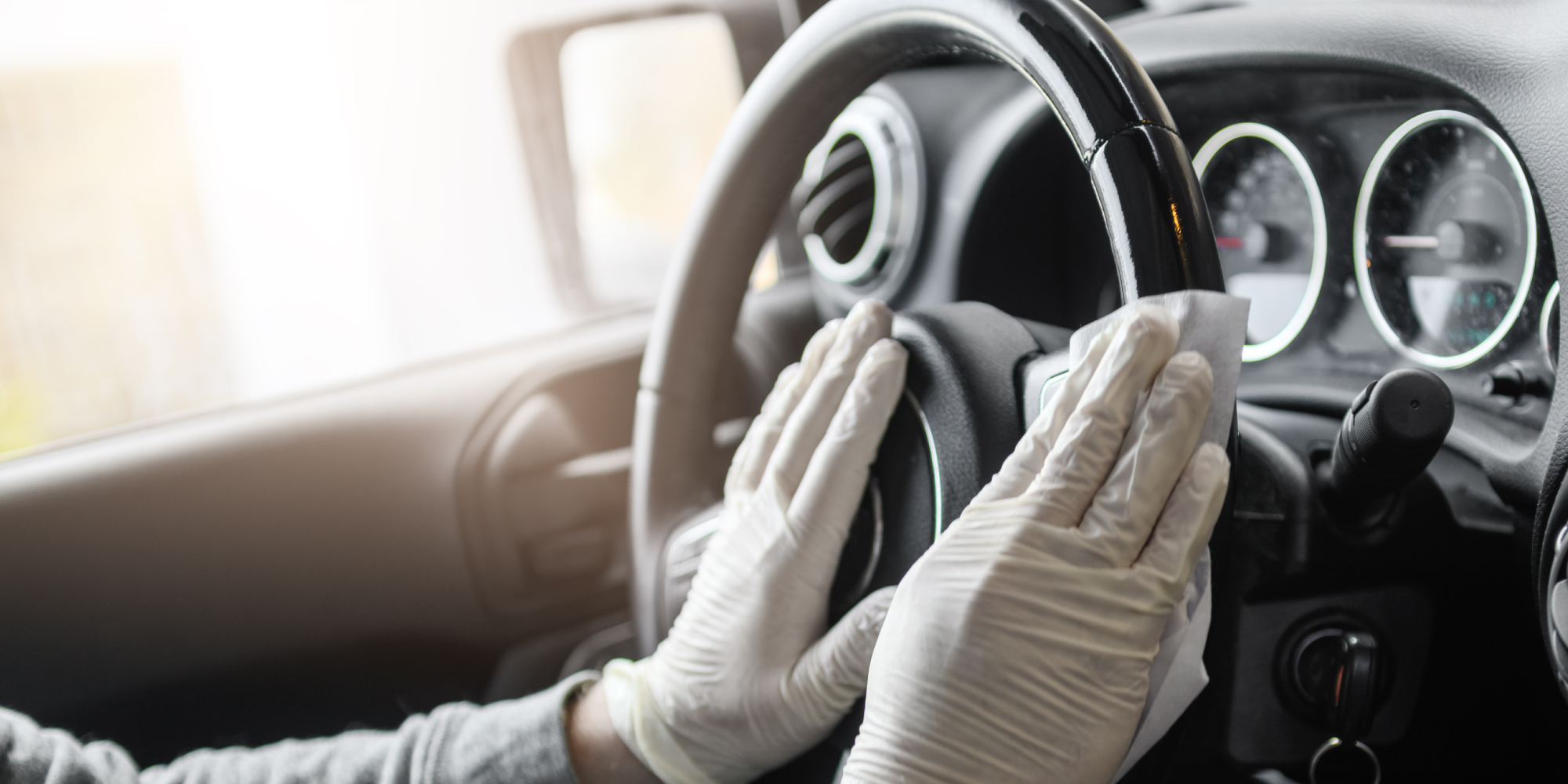 When you're driving to your jobsite for the day, or cruising between residential visits, it's important to keep your driver's seat well equipped for hygiene as well. Keep hand sanitizer in an easy to access spot along with rubbing alcohol or disinfecting wipes.
Be sure to wipe down your steering wheel, door handles and other high-contact areas between jobs. You may also want to keep a few pairs of latex gloves in a compartment if you want to fill up gas and wish to reduce the number of surfaces you touch. Just make sure not to litter them!
Keep Your Truck Well Stocked
Generally speaking, if you can keep your truck well-stocked for your day-to-day needs with commonly used items, PPE, hygienic items and essential tools, you'll reduce your need to go shopping. If you can plan for your jobs in advance and ahead of schedule, you can always order online for pick-up at Wolseley branches or for delivery to your site. If you still prefer to shop in-store, planning ahead will help you limit the amount of time spent looking around Wolseley branches.
---
To stay up to date on the latest Wolseley store updates and guidelines, be sure to check out the protocols on Wolseley's COVID-19 Information Page. Most Wolseley branches are currently open for walk-in business, with updated heath and safety protocols. We do our best to keep this page updated as situations change across the country.
Also, be sure to sign up to become a Wolseley PRO to get all the latest information on business and products straight to your inbox.