Wolseley PRO Pipeline Blog
As COVID-19 continues to be a part of day-to-day life and as the Canadian economy slowly begins to re-open, it's now more important than ever to establish construction jobsite health and safety protocols.
The COVID-19 Standardized Protocols for All Canadian Construction Sites was released in April 2020 by the Canadian Construction Association. It details some of the standards that all Canadian construction sites are subject to, in addition to any federal, provincial or territorial protocols. Under these guidelines, construction jobsites will be reshaped to prevent the spread of COVID-19 in the workplace.
So what are the main protocols and how can you put them in place?
New Standardized Construction Jobsite Protocols
Some of the standardized protocols are already in practice by Canadians and carry through to Canadian construction jobsites and residential service jobs for plumbing and HVAC, like coughing and sneezing into an arm, avoiding the urge to touch your face, washing hands frequently, and keeping a physical distance of 2 metres between people. But there are new, standardized protocols that may take some adjustment time.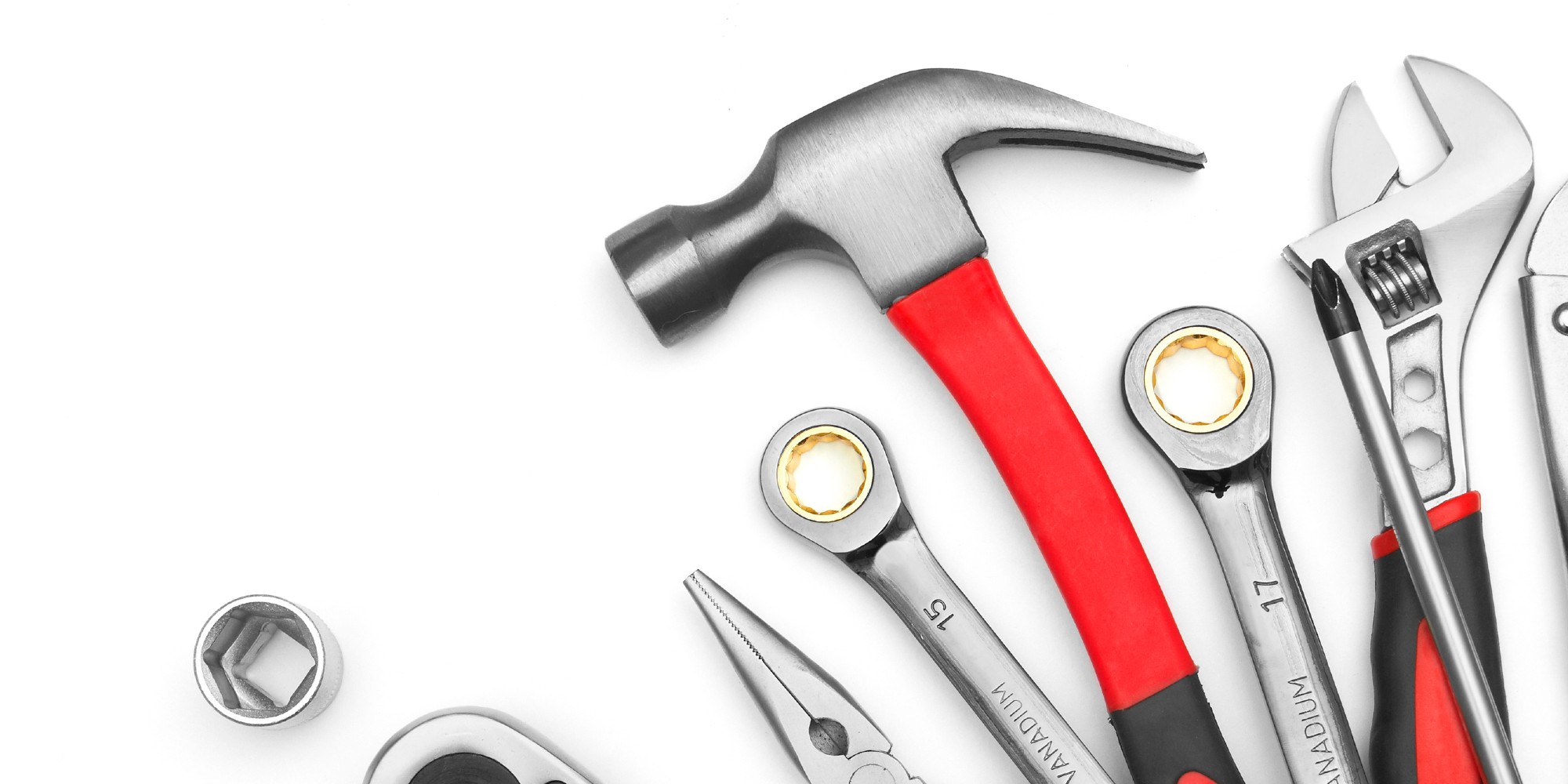 Jobsite Protocol: Not Sharing Tools and Personal Items
Having enough tools for each worker on a jobsite is a new issue that Canadian construction companies and plumbing and HVAC contractors are facing. Under new construction site protocols, construction workers will no longer be able to share tools. This means each person needs their own set of tools required and any other personal items such as clipboards, pens, or radios.
To help, Silverline Tools are offering extra savings on common tool essentials so you can safely equip each team member. Whether they need the starter tools, intermediate tools or a complete kit, Silverline Tools has the solutions you need.
You can shop the Silverline sale on Wolseley Express here.
Jobsite Protocol: Increase Hygiene and Make It Accessible
Proper hygiene is essential to fight COVID-19, and construction site workers will need more accessible hygiene items.
Portable handwashing stations are key to making a jobsite a minimal-germ zone. Turn-key portable handwashing stations from Can-Aqua, for example, are a great solution for your jobsite and can be placed almost anywhere you need. You can also opt for portable sink kits from PROFLO, or build your own with products from other great brands.
Not only can portable handwashing stations be customized to meet the municipal and local health codes of your area, but they can be equipped with hot water tanks right below the sink to ensure the speedy delivery of temperature-controlled water.
You can find great options for portable handwashing stations on Wolseley Express, or contact your local Wolseley branch to discuss your needs. Learn more about portable handwashing solutions here.
Having multiple handwashing stations around large jobsites is important to help workers clean their hands before handling food or smoking, and immediately after coughing, sneezing, and using the washroom. If handwashing stations are unavailable, hand sanitizer with at least 60% alcohol, must be provided
It's also important to note that there will be increased hygiene and cleaning measures necessary for common spaces such as washrooms or shared trailers. Any shared area must be disinfected minimum twice per day, and each worker is responsible for disinfecting their own workstation. Of course, the employer, or you (if you are the company owner), are responsible for supplying workers with the right disinfectants and cleaning supplies.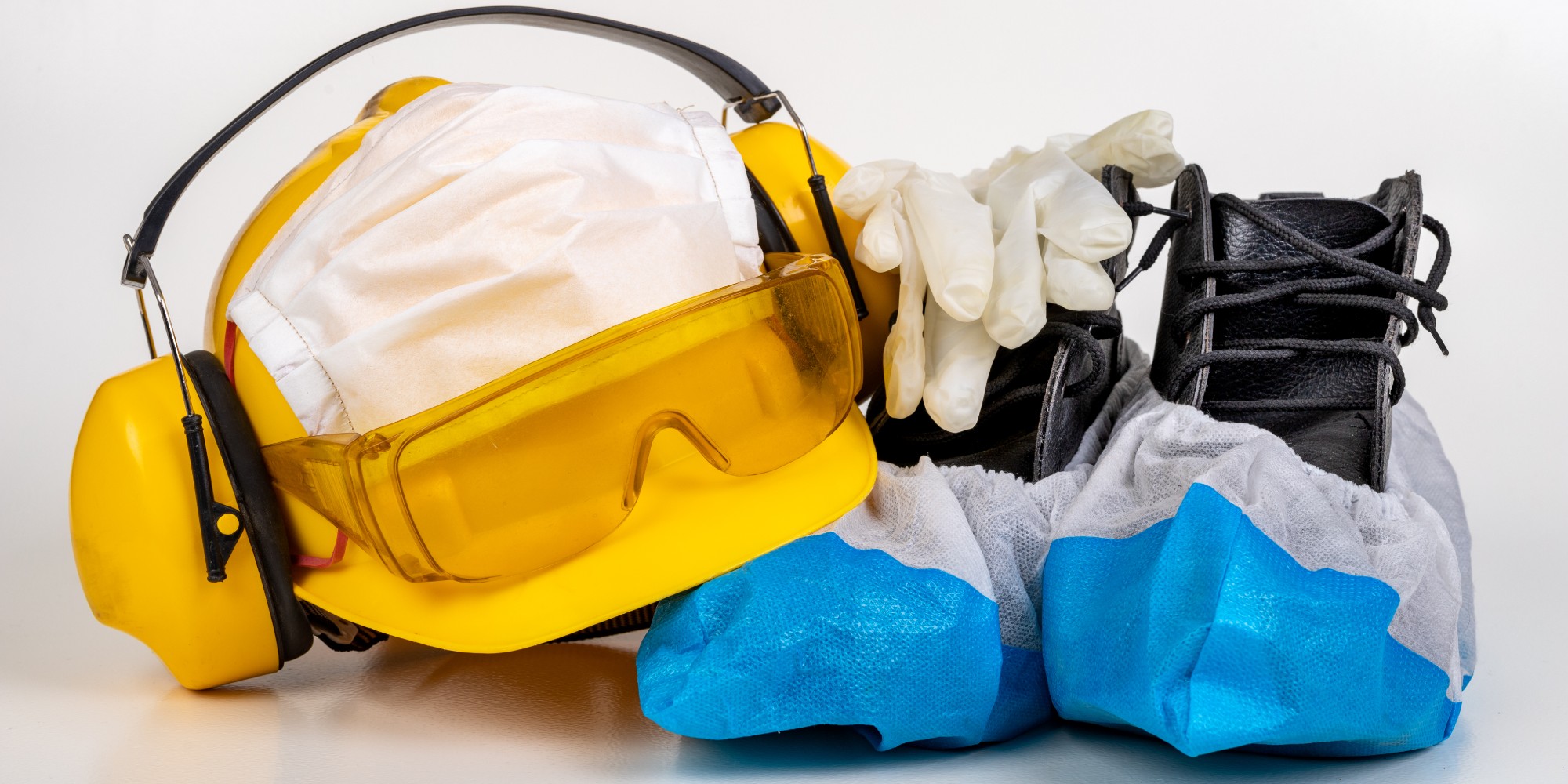 Jobsite Protocol: PPE and Face Coverings
It's not new to need Personal Protective Equipment or PPE on a jobsite, but the amount of PPE you may need will change under new protocols. Aside from steeled-toed shoes and goggles, construction site workers will still need standard N95 respirators when dealing with particles of hazardous material. These standard respirators are NOT the same as the N95 surgical respirators. They are only approved by the National Institute of Occupational Health and Safety and have no surgical clearance. Nevertheless, they should not be shared between workers.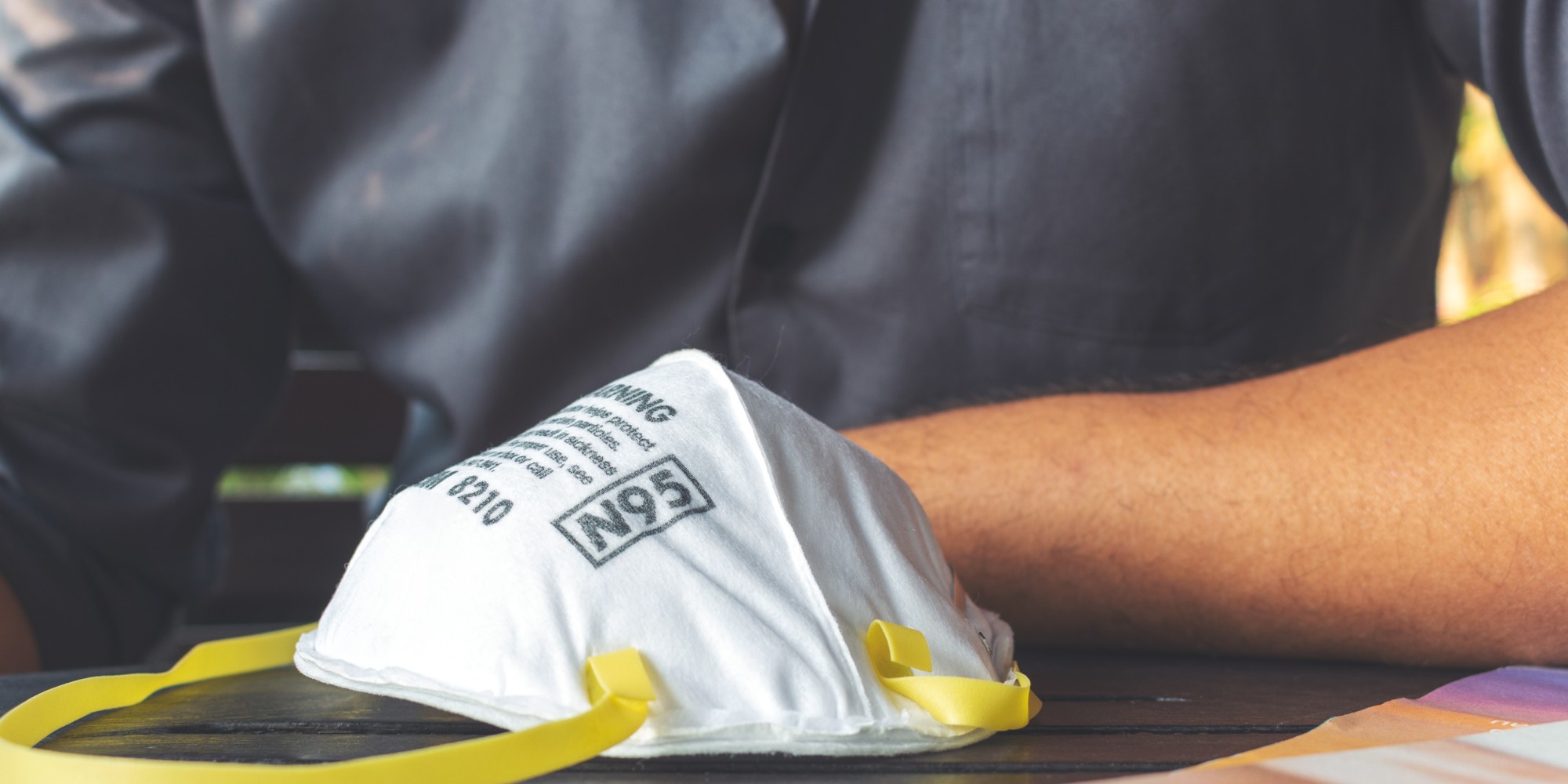 On jobsites where workers are not wearing standard N95 respirators, then it is suggested that workers use non-medical face coverings to potentially reduce the risk of catching or transmitting COVID-19. For detailed information on what these coverings should be, please visit the Government of Canada Non-Medical Masks and Coverings page.
PPE should always be removed carefully by the worker as instructed to ensure no hazardous materials or germs are spread. Again, PPE should not be shared between workers, so it's important to have enough PPE available for every worker.
Jobsite Protocol: Physical Distancing and Zones
Keeping a minimum of 2 metres apart from others is still to be in place at construction sites wherever possible. To help reduce the number of people on a jobsite and increase physical distance, it's important to stagger start times, breaks and end times. Wherever possible, keep people from coming into close proximity to each other. Of course, there will be circumstances where people will be closer to do the job right. Make sure that any workers in close proximity to each other require full PPE.
In terms of essential work meetings, less than 6 people should be involved and they should ideally be held in open spaces where the air is flowing and people can still be spaced apart. In cases where meetings can be held virtually, it is strongly advised to do so. And of course, any worker that is not needed on a jobsite, should not be present. Generally, the jobsite should be divided into zones indicating where people should be at all times. This makes it easier to track where workers are, who could potentially cross paths and areas that may need extra disinfecting.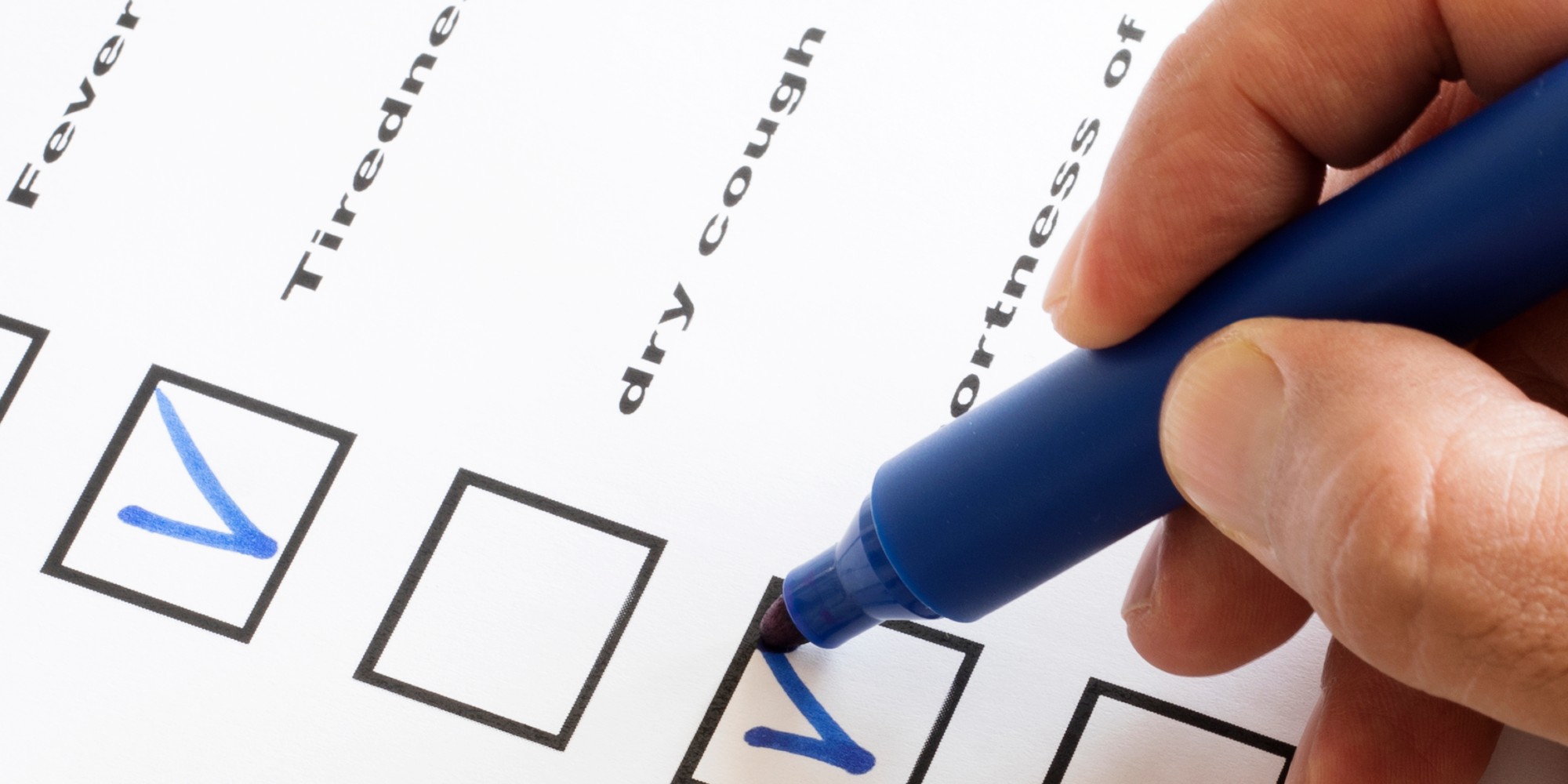 Jobsite Protocol: Worker Check-Ins and What To Do If Someone Could Have COVID-19
When workers check-in to a construction site, they need to answer questions about their general health and activity such as:
If they've had any COVID-19 or flu-like symptoms (see full list of symptoms here)
If they have travelled outside of Canada in the past 14 days for essential business
If they have been in contact with someone with COVID-19 or likely COVID-19
If they have been on a jobsite that has shut down due to COVID-19
Assuming they have no indications of having COVID-19, travel, contact or jobsite exposure, the worker will be allowed to continue on the construction site, given that they are also not an at-risk person due to age, medical condition, or pregnancy. As an employer, the information from these check-ins must be treated as sensitive information.
If you suspect you or someone on your construction site may have COVID-19, it is important to follow new protocols. If a person becomes ill, whoever transports them to the hospital or doctor must be wearing a mask and nitrile gloves, keeping distance between themselves and the ill passenger, such as having them in the backseat of the vehicle. The vehicle should be disinfected after the passenger has left.
A potentially ill person will need to follow instructions from their local health authority and the Government of Canada to decide on the next steps. This typically includes the ill person staying off the jobsite and telling their employer or resources department. The zone where the employee was working should also be barricaded and sanitized immediately.

Jobsite Protocol: Working in Private Residences
If you do have to make a residential service call for a plumbing or HVAC issue, it is important that you also follow new health and safety protocols and change how you approach the household.
If you are contacted to make a residential visit, don't be afraid to ask the customer about their current health status and their recent travel. If you suspect that there are any health risks for your team based on their answers, it is within your right to decline the job.
When you do make a residential visit, explain in advance the physical distancing on jobsite protocols to ensure the minimum 2-metre distance between yourself and the customer. It is advisable that the customer is segregated in a different room from where you are working.
For more tips on how to handle your customer visits, see small business expert Greg Weatherdon's recent blog to help you navigate your contracting business through COVID-19.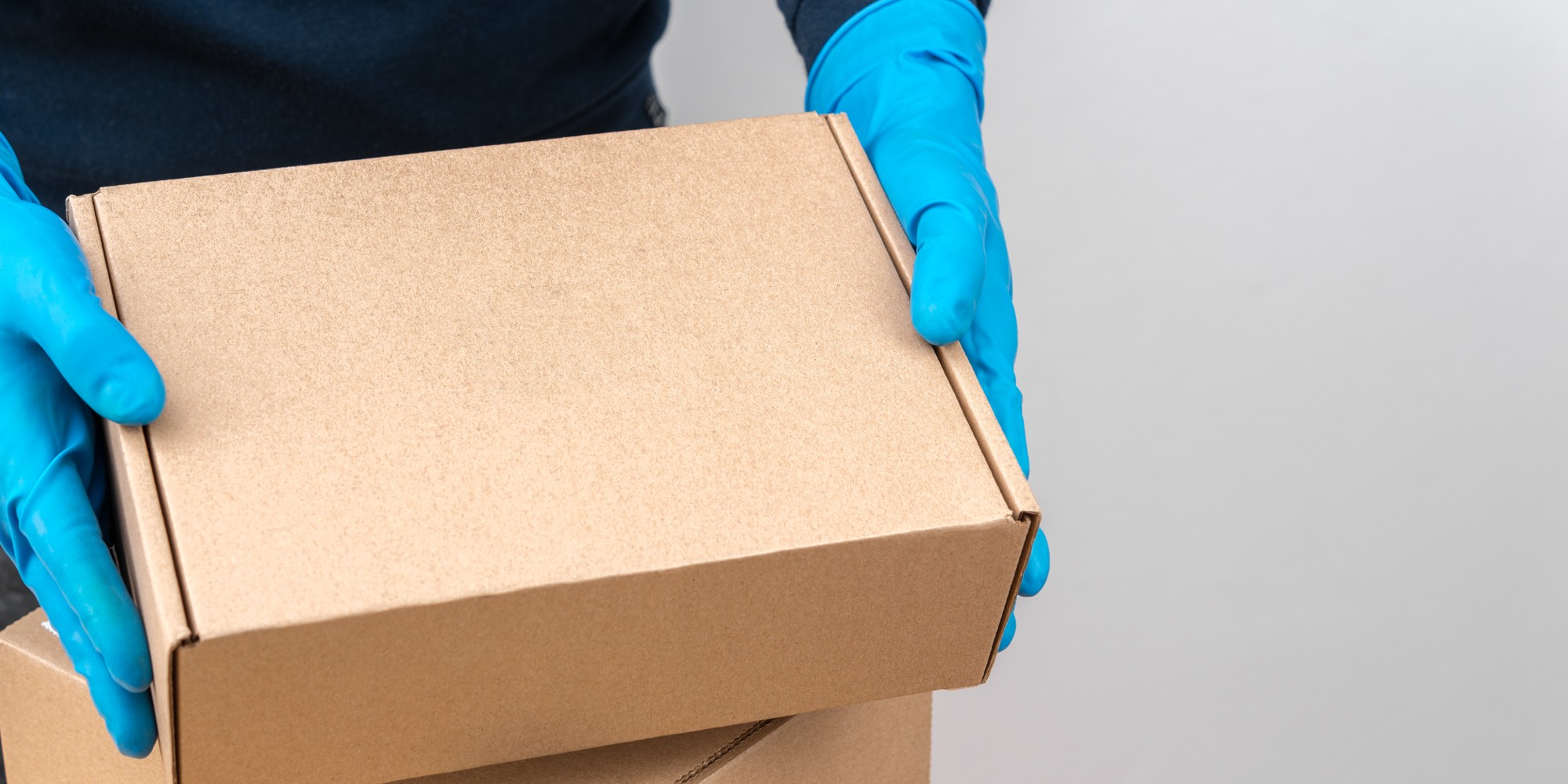 Contactless Options for Ordering Supplies
When it comes to physical distancing and ordering what you need for jobs, wholesalers across Canada are shifting towards new ways of ordering and buying. This includes all Wolseley branches and showrooms. To promote worker and public health and safety, contactless ordering options are ideal.
You can shop Wolseley for everything you need on the jobsite with contactless options, including phone and email. Curbside branch pick up or shipping options are available at all branches. In addition, one of the best ways to order supplies remotely is online via Wolseley Express. With the new enhancement of pay-by-credit card on Wolseley Express, now all customers with Wolseley accounts, COD or terms, can shop online.
To stay up-to-date on Wolseley's operations and safety standards across Canada, please review the Wolseley Canada COVID-19 information page.
Staying Safe on the Jobsite Moving Forward
As the situation is constantly evolving, and guidelines are released provincially, there's no direct timeline as to when these protocols will be changed or lifted. While these protocols are effective today, they may be altered in the future once more information is made available by Canada's Public Health Officer and may change how the Workplace Health and Safety Act is viewed. There will also be increased inspection rates of workplace health and safety across Canada, with an estimated 58 new inspectors for Ontario alone.
As always, keep informed through the Government of Canada's website, your province or territory website, your local health authority and the Canadian Construction Association.
Quick Links for Info:
Government of Canada Coronavirus Disease Page
Canadian Construction Association
Preventing COVID-19 in the workplace
---
For more tips on navigating your business through changes and for all the latest information on products and services, become a Wolseley PRO. You'll get the latest updates sent directly to your inbox.