Wolseley PRO Pipeline Blog
When it comes to staying ahead of design trends and technology, Wolseley pairs with manufacturers that are deeply rooted in knowing their customers and the innovations of the industry. Riobel has long been a leader in the plumbing industry since its inception in 1985 and continues to lead in the North American market for bathroom and kitchen product designs. One of the many expansions of Riobel includes the RiobelPRO division, which is focused on bringing new products to "PROfessionals and PROjects".
Now in its tenth year, RiobelPRO has created four key lines for bathroom faucetsand four key lines for kitchen faucets. The four main bathroom collections include Quadrik, Conik, Dee-J and Ever, and are each designed with contemporary spaces as the end goal.
The Evolution of the RiobelPRO Ever Series
The RiobelPRO Ever series of bathroom faucets and bathtub accessories is the latest from RiobelPRO. When this series first arrived, it was in a traditional chrome finish and quickly became a favourite for designers and plumbers to use in bathroom renovations. But since its arrival on the market, there has been a key shift in consumer demand for additional finishes. One of the most popular finishes in the design industry is matte black. As a brand that takes consumer feedback to heart, RiobelPRO embarked on a journey to bring a matte black finish to the faucets and bathroom accessories of the Ever Collection.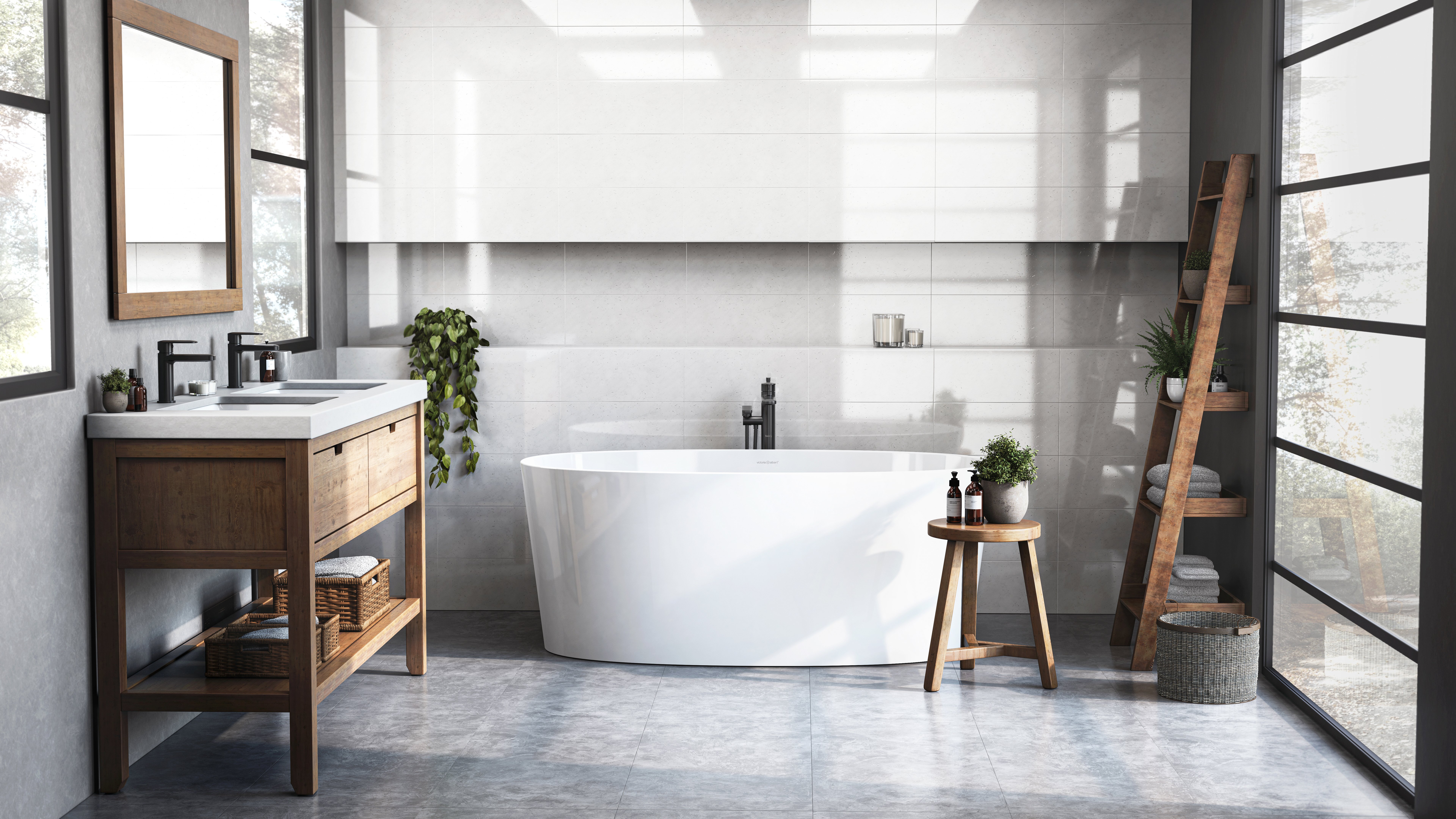 Introducing Matte Black Ever Bathroom Products
The latest update to the Ever Collection is matte black. This popular design trend which was once thought of as a fleeting moment in design has withstood the test of time and consumer habits. The newest and popular finish continues traction in the world of kitchen and bathroom designs and is a style embraced by designers, contractors and homeowners around the world, and notably, in the North American market.
The Matte Black Ever Collection beautifully complements any transitional bathroom. It is a versatile collection that exudes a soft, yet modern elegant design. Although black tends to be a bolder choice for home decor, the matte black finish allows for a warmer and more inviting look than the alternative glossy black or a high-shine metallic finish. This collection allows you to achieve that minimalistic yet timeless design.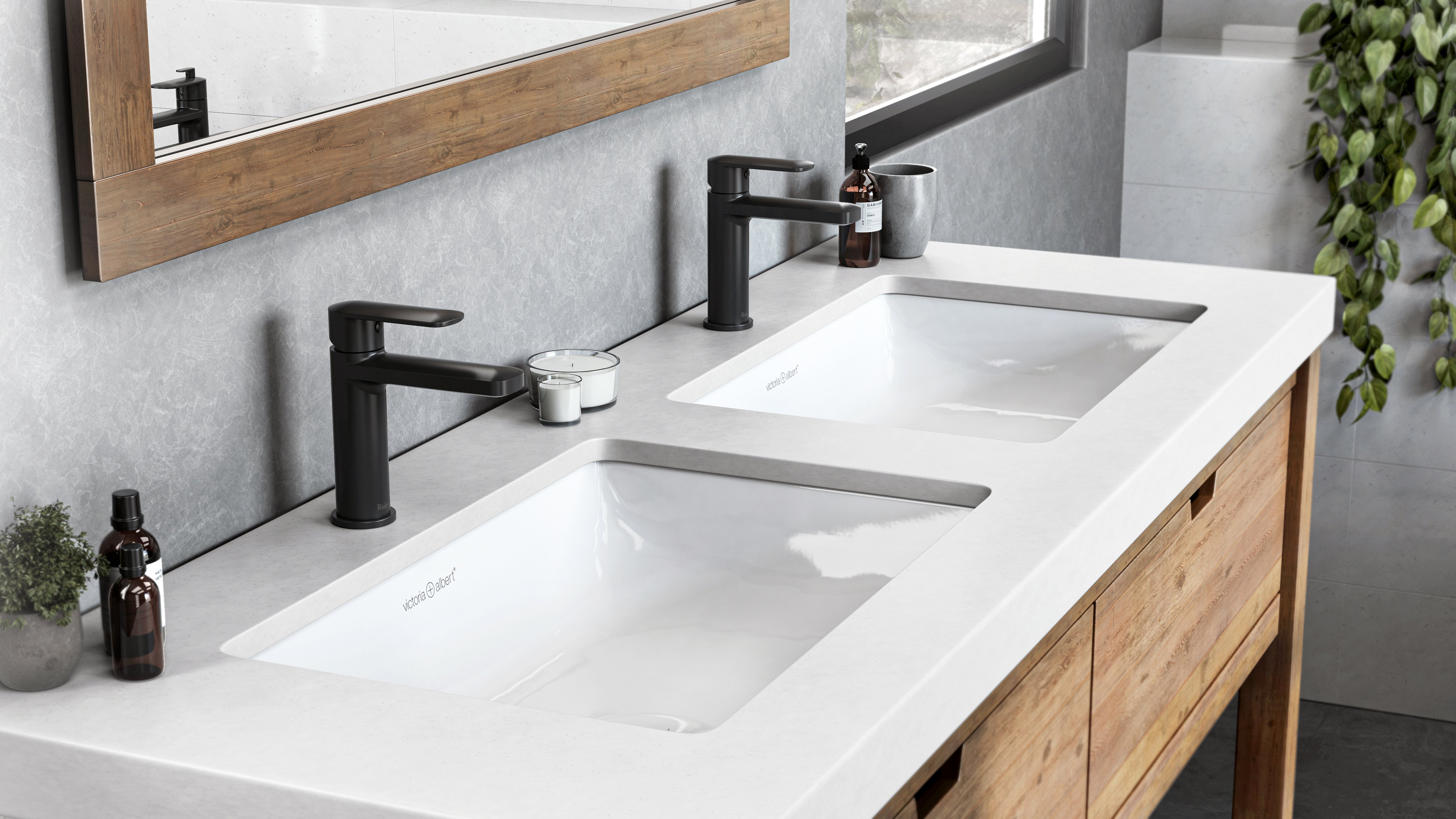 Matte Black Ever Features and Certifications
While the design-minded will love the sleekness of the Matte Black Ever Collection, they will equally appreciate the quality and durability of these products. All products are finished with RiobelPRO's certified powder coating process, which means customers can expect to enjoy strong and beautiful lasting faucets for years to come. Made in Canada, RiobelPRO offers the utmost versatility by allowing professionals to purchase trims and roughs separately. The complete Ever Collection in Matte Black includes faucets, bath and shower faucets that range from pressure balance valve trims to thermostatic 3-way rain showers and 2 hand shower controls. Products also come with a limited LIFETIME warranty of 5 years when the installation is performed by a certified master plumber.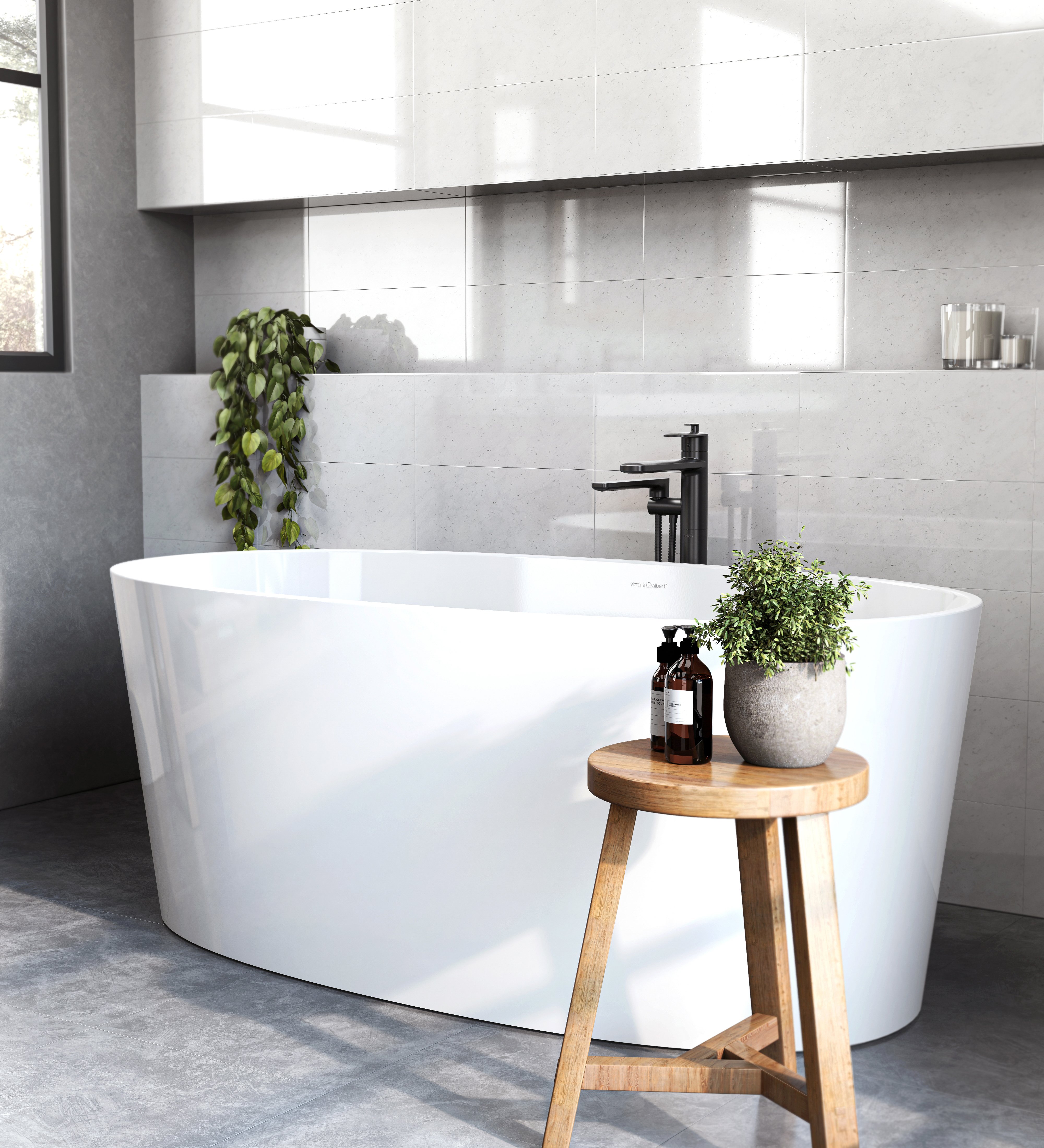 RiobelPRO has not sacrificed efficiency nor sustainability in the name of beauty. All lavatory faucets and tub fillers are also Watersense certified. Their goal is to provide fixtures that use water efficiently – saving more water and the environment, while also helping the end-user save money. Along with being environmentally friendly, RiobelPRO prioritizes putting products on the market that are safe and accessible for all. With ADA certification on all of its lavatory faucets and tub fillers the Ever Collection is also easy to use for individuals that have a disability.
See the full Ever Collection and find the perfect matte black bathroom faucets and accessories for your next plumbing project.
Learn more about RiobelPRO and the latest product releases from Riobel by signing up to become a Wolseley PRO. You'll get the latest tips, promotions and more sent straight to your inbox. If you want to learn more about products, training and upcoming webinars from products Wolseley carries, visit the Knowledge Hub.