Wolseley PRO Pipeline Blog
When you're on the job and running your HVAC or plumbing business, it can be difficult to stay on top of new product releases and innovations in the industry. By staying up-to-date with new products and technology, you can work smarter and more efficiently, offering your customer better service. Whether you have a spare minute or hour, there are many ways your team can learn about new products and installation methods.
Here's how you can learn about new products for plumbing and HVAC, plus ideas to find more information to stay current in your industry.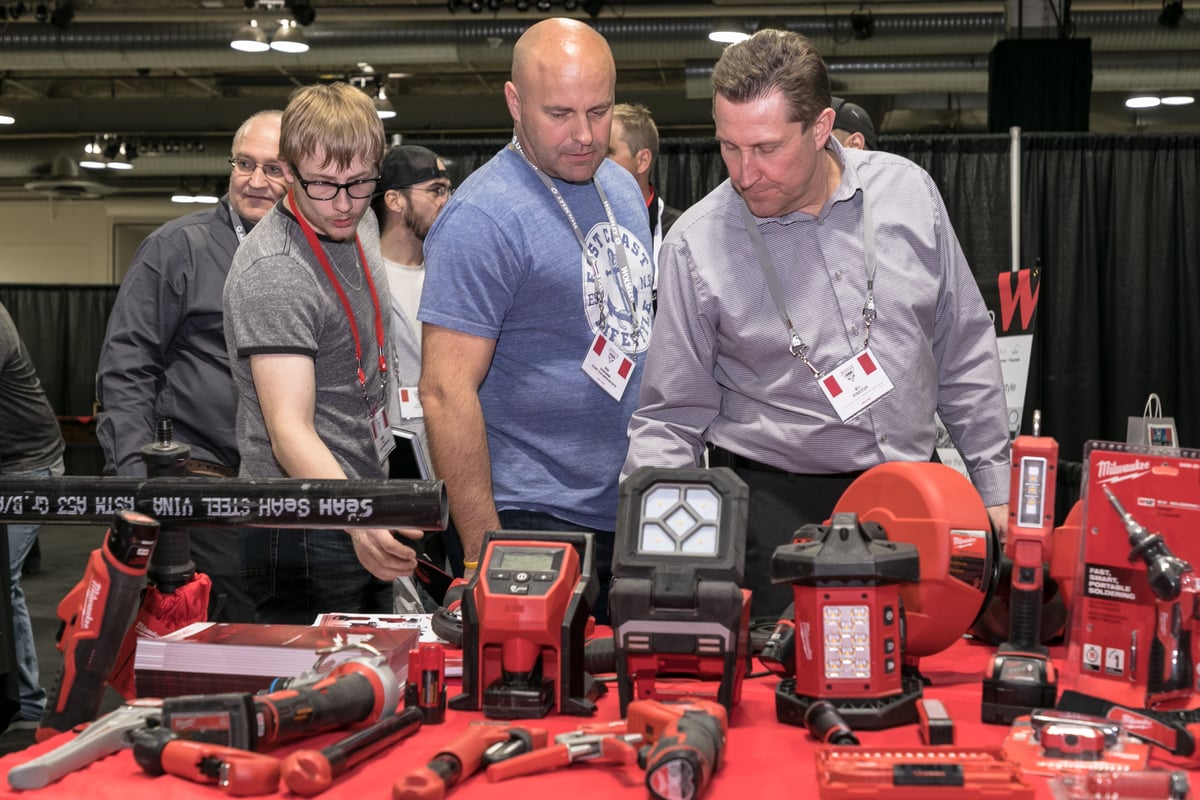 Online Learning Resources
In an age where we're interconnected and can learn virtually, turning to online learning resources to read about new products and updates to old favourites has never been easier.
Online training platforms can be an incredible resource for learning about new products and installation methods. Wolseley's eLearning platform offers free online training courses from industry-leading manufacturers. These modules can be done at your own pace, take 20 to 30 minutes, and are great for HVAC and Plumbing businesses that have small intervals of free time.
Learn more about what Online Training can do for your business and sign up for your training access.
One other way to stay up to date is by keeping an eye on manufacturer websites and social media. Many manufacturers are consistent with posting about new products and provide their spec sheets, giving you the freedom to read about new products at your leisure. Some even go as far as creating videos and tutorials to make your learning experience more interactive and enjoyable.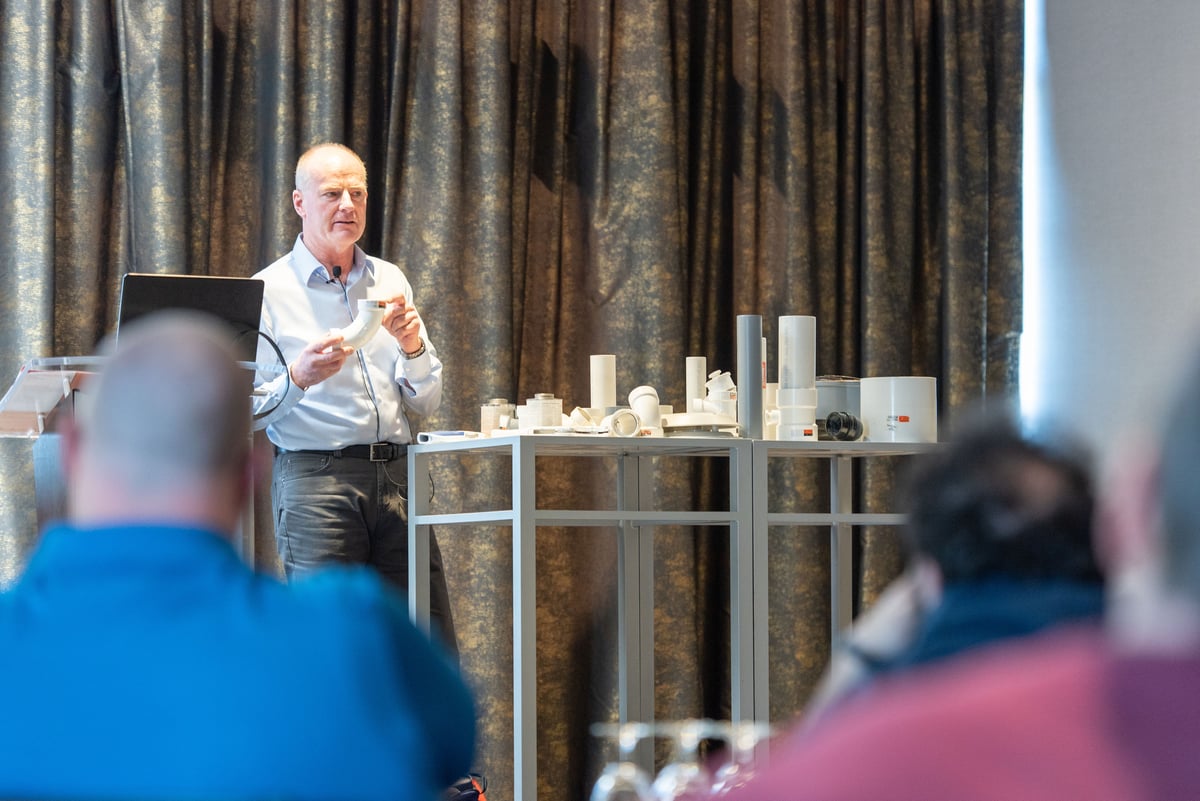 Sign Up For Industry Newsletters
Another easy way to immerse yourself in new products and innovations in plumbing and HVAC is by signing up for industry newsletters, blogs and magazines.
Look for HVAC or plumbing blogs, news websites, and association websites that are updated on a daily or semi-regular basis to get more on-going product and training information. One of the best resources for Canadian HVAC contractors is the website for the Heating, Refrigeration and Air Conditioning Institute of Canada (HRAI). On their site, you can sign up for the association newsletter and keep up-to-date with news specific to the Canadian industry. They also provide opportunities to sign up for training events.
There's also the Canadian Institute of Plumbing and Heating (CIPH) website that provides multiple resources like books, online training resources, affiliate publications, networking events and more when you sign up for a membership.
For both plumbing and HVAC contractors, you can also subscribe to the Plumbing + HVAC newsletter or Mechanical Business magazine to get industry and business-related information on a monthly basis.
Most HVAC and plumbing manufacturing companies have free subscription newsletters you can sign up for directly on their website. This gives you brand-specific information straight from the source whenever there are new products or articles to share.
One of the best ways to keep up with news from Wolseley is by signing up to be a Wolseley PRO for free. You'll get all our news, tips and product promotions straight to you inbox. You'll also be the first to know about new technology or product releases as they become available.
Attend Manufacturer Training Sessions
If you want to know more about manufacturer brands and specific product lines, One of the more comprehensive ways to learn about products and develop skills is by attending manufacturer training sessions. A fantastic way to know about manufacturer training sessions is by signing up for industry newsletters, but you can also ask your local Wolseley branch staff about any upcoming sessions you can attend.
Experts from HVAC and plumbing brands often visit Wolseley branches and events to provide hands-on learning for contractors. Often, these training sessions are focused on new lines and new products to get into technical details, but there are also sessions to provide a refresher on customer favourite products and technologies.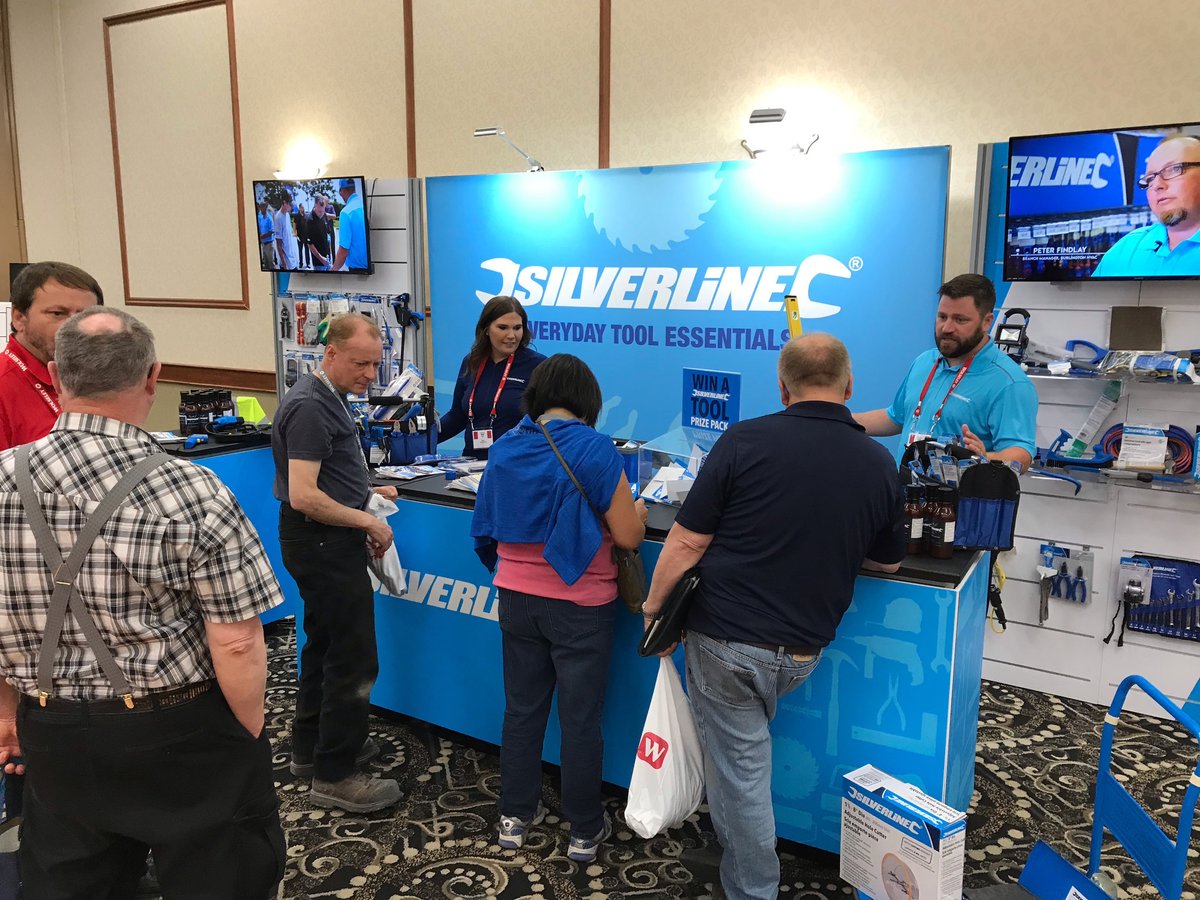 Visit Industry Tradeshows
Another way to make connections within the HVAC and plumbing community and learn about new products is by attending industry tradeshows. There are tradeshows held across Canada, by manufacturers and associations, as well as Wolseley itself.
The Wolseley ONE Tradeshows give you an opportunity to connect with dozens of HVAC, plumbing and tool manufacturers, as well as attend training sessions. Signing up for Wolseley PRO will keep you up to date on these tradeshows when they are announced so you don't miss out!
Speak To Wolseley Branch Staff
Speaking to Wolseley branch staff with expertise in your area of business can be a great way to learn about new innovations and specific products to help with your projects. Wolseley branch staff want to help you get the most out of the products and supplies you buy. Be sure to ask any questions you have so they can provide the right information for you. You can also visit one of our kitchen and bath showrooms in your area, Kitchen and Bath Classics, Vague and Vogue or TAPS, and speak to a knowledgeable consultant to help you find the right faucet or fixture for your customers.
Do More With Wolseley
Wolseley is proud to provide you with Wolseley PRO resources, in-store and online training, expert staff and the Wolseley ONE Tradeshows to grow your HVAC and Plumbing business and refresh your skills.
Get started on your Wolseley learning journey today and sign up to be a Wolseley PRO.