Wolseley PRO Pipeline Blog
For just about every project, labour is the highest cost most contractors face, and that's especially true with plumbing, HVAC and mechanical projects that require soldering pipe. From ensuring the pipes are completely dry, to cleaning, fluxing, soldering and waiting for the copper to cool, each joint means considerable time onsite that equates to lost revenue. Tools that reduce this time — and the resulting labour costs — are worth considering.
The Limitations of Sweat Tools
Using the traditional method of soldering copper pipes provides a reliable seal, but it also requires a multiple-step process, an open flame and solder fumes. Waiting for the joint to cool before moving to the next step adds more time to the process. Each joint can take several minutes with elbow joints taking even longer. Every minute lost to waiting, is another minute of labour and another minute preventing the job from being completed.
Then, there are logistical limitations of soldering. Working on a repair requires flushing all the water out of a pipe, which is time-consuming and can be difficult in circumstances where the shut-off valve can't be located or turned off completely. In some commercial settings, such as hospitals or places with combustible fumes, the open flames required for soldering are simply not allowed.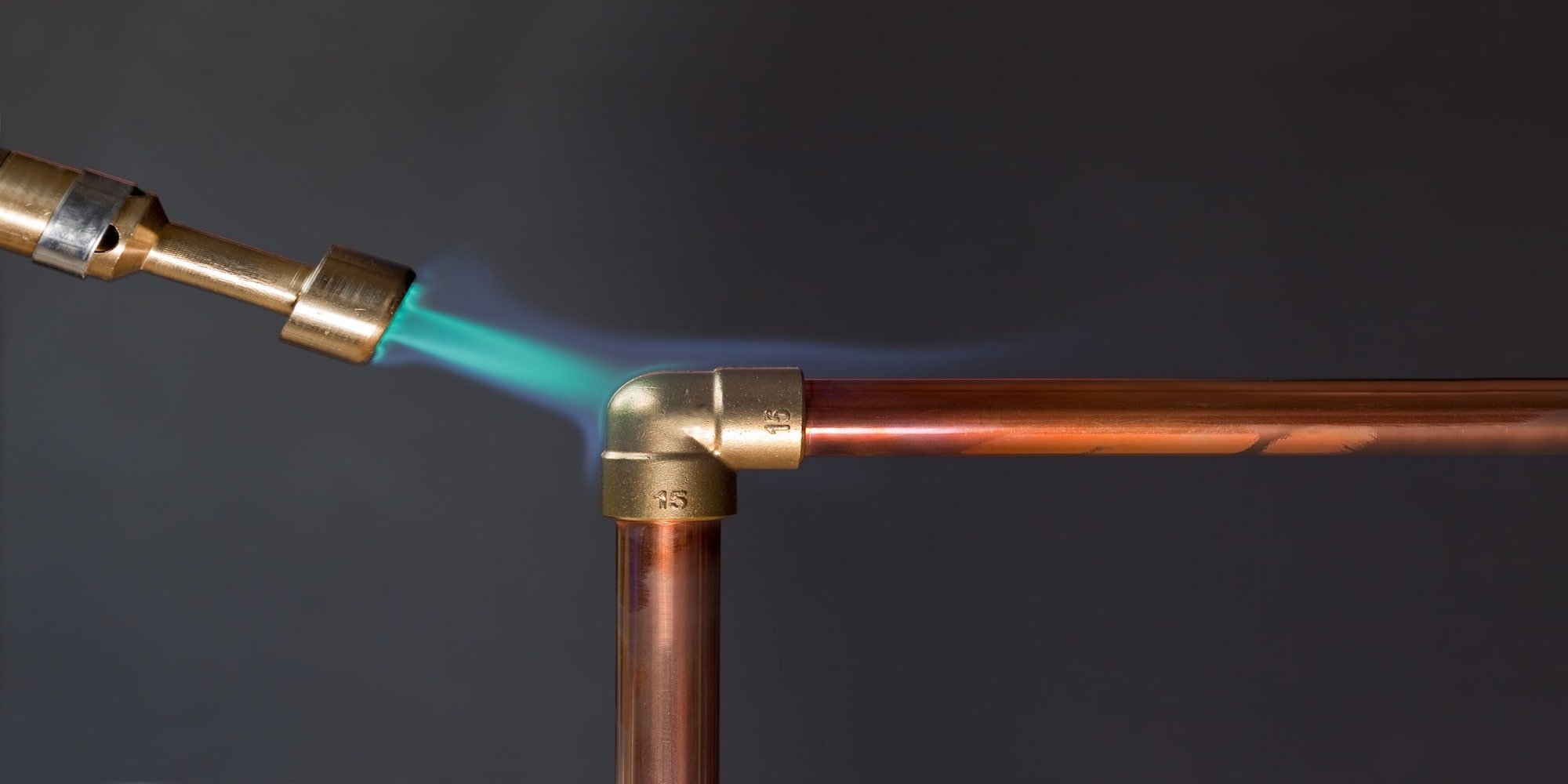 The Benefits of Press Tools and Contractor Safety
Press tools offer as strong a fit and seal as solder. While press tools require a greater investment than soldering equipment, the time and labour savings are exponentially greater. A quick mark of the fitting provides accuracy to ensure the pipe is in place. With the press of a button, the hydraulic jaw does the work and stops when the seal is made. The entire process takes minutes.
In addition to making connections easier, press tools also reduce planning time and clean-up. There's less equipment to track because pressing eliminates the need for soldering gases, flux or solder. There's also no need to clean oxidation off the tube or clean off excessive solder after the connection is complete. A quick ream of the tubing to eliminate burrs and pushing on the fitting until it's fully stopped or at the proper depth is all you need.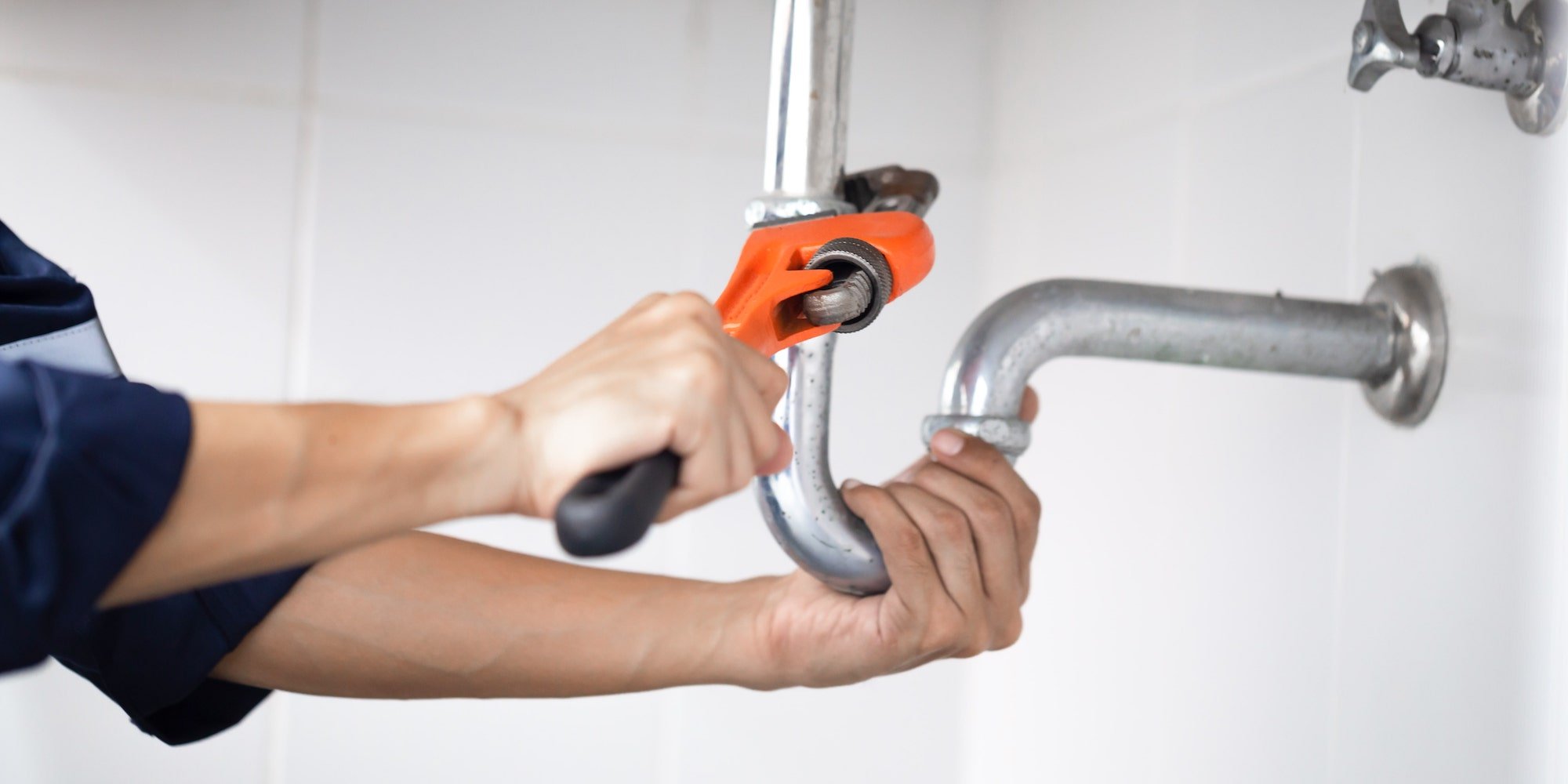 The versatility of press tools is even more apparent in applications where existing plumbing needs to be serviced. These conditions can be tight or awkward, creating access issues for traditional soldering. With pressing tools, that's not the case. Press tools also provide two axes axis of rotation, which allows the barrel to spin and rotate, while the press rings can also be adjusted by pivoting up and down and side to side. Also, since the pipes do not need to be dry, there's no need to flush out pipes or even to turn off the water.
With press tools, there's no open flame, which means there's no need for a second person to act as a fire watch. They can be safely used in tight quarters where a flame increases the risk of fire or in settings where an open flame is not permitted. There's also no time spent waiting for hot-work permits to get started on a job.
Specialized Press Tools from RIDGID
"When you see how easy it is to operate a press tool, you can see how much it can help you work more efficiently and make more money," says John Blakemore, Training Specialist with RIDGID Tool Company.
Originally designed to join copper press fittings, modern press tools can handle up to four inches of pipe, including copper, stainless steel tubing, steel pipe and stainless steel pipe. RIDGID Starter Kits come with jaws that most residential contractors would need to press half, three quarter, one inch, an inch and a quarter pipes. From there, a contractor can add jaws and accessories as needed. RIDGID accessories include a press snap, which is a soil pipe cutter that can cut through cast iron, and the RIDGID®STRUTSLAYR™ shear head, which is designed to cut the strut used to hang pipe or conduit.
Advancements Help Pros Get More Performance out of Their Press Tool
RIDGID offers three Series of press tools — the Compact Series, the Standard Series and long tools. The Compact tools run off of a 12-volt lithium-ion rechargeable battery that provides about 140 presses out of one charge. The Standard tools can be ordered as a corded tool or a battery tool with an 18-volt lithium-ion rechargeable battery, which provides about 250 – 500 presses per charge.
"With that battery life, you're getting at least a day's worth of work out of one charge. If you've got two batteries, you're never going to catch up to it", says Blakemore.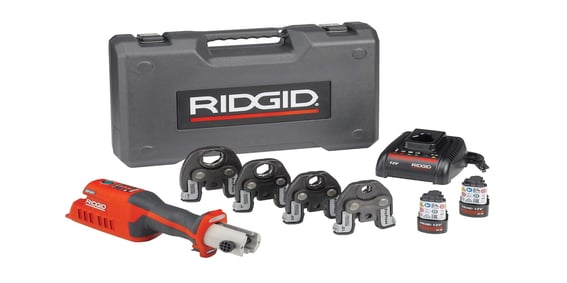 Shop RP 241, RIDGID Compact Press Tool Family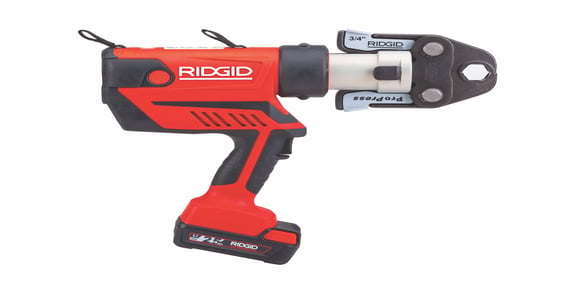 Eliminating the cord and relying on long-life batteries also improves job site safety, reduces set up time and can run even if the job site doesn't have power. Most residential plumbing contractors are well served with the Compact Series and the starter kit mentioned above. The Compact Series and long tool require regular maintenance to be recalibrated after 32,000 cycles.
The Standard Series uses a revolutionary brushless motor that doesn't need regular maintenance. It also offers the versatility to swap out the traditional static jaws for the larger jaws needed to press up to four-inch pipe, making it the ideal choice for mechanical contractors.
Learn more about Press Tools
An investment in the right press tool will cut labour costs for every job that currently requires soldering. Find out which Series is right for you and your business. Contact your Wolseley representative to learn about the full line of press tools and accessories, or to arrange for a demonstration.
Be sure to shop Wolseley's Tool Deals for more RIDGID Tool deals and other top brands, to equip yourself for all your project needs.
To get all the latest news about tools trends and technologies, be sure to sign up and become a Wolseley PRO.
You'll get the latest tips, promotions and more sent straight to your inbox. To learn more about products, training and upcoming webinars from products Wolseley carries, visit the Knowledge Hub: https://www.wolseleyexpress.com/wolseley-knowledge-hub
Check out the hottest deals, events and Wolseley promotions by subscribing to our e-mail list today.