Wolseley PRO Pipeline Blog
Toilets will never go away, but they can continually be improved. Contrac, part of the Foremost Bath family of companies, is a world-renowned manufacturer of bathroom fixtures. They continually stay ahead of the innovation curve, especially with toilets. Contrac has focused its development of toilets on performance and water savings over the past 10 years. Now, Contrac produces 4.8 L toilets with a MaP rating of 1000 g and 3 L toilets with a MaP rating of 800g.
Here's how they've made it to this level of efficiency.
Changes In Water Conservation
Roughly 25 years ago the standard toilet used to be 13 L per flush. Multiply that by five visits a day and four family members: That's 260 L/day of waste water just for being human. Thankfully, the amount was reduced to 6 L about 10 years ago. (We think it was closer to 20 years) Not even five years later, water used per flush was reduced by another 50% to 3 L. Now that same family uses only 60 L/day.
"A toilet is very complicated to make in itself," says Jennifer Earl, Senior Vice President of Product Development at the company. "So there were all kinds of little intricate details that no one would see from an aesthetic standpoint that had to change." However, consumers will notice if not everything flushes, and the less water you use, the more difficult it becomes to flush everything effectively.
So how did Contrac develop a low-flush toilet that still flushed well?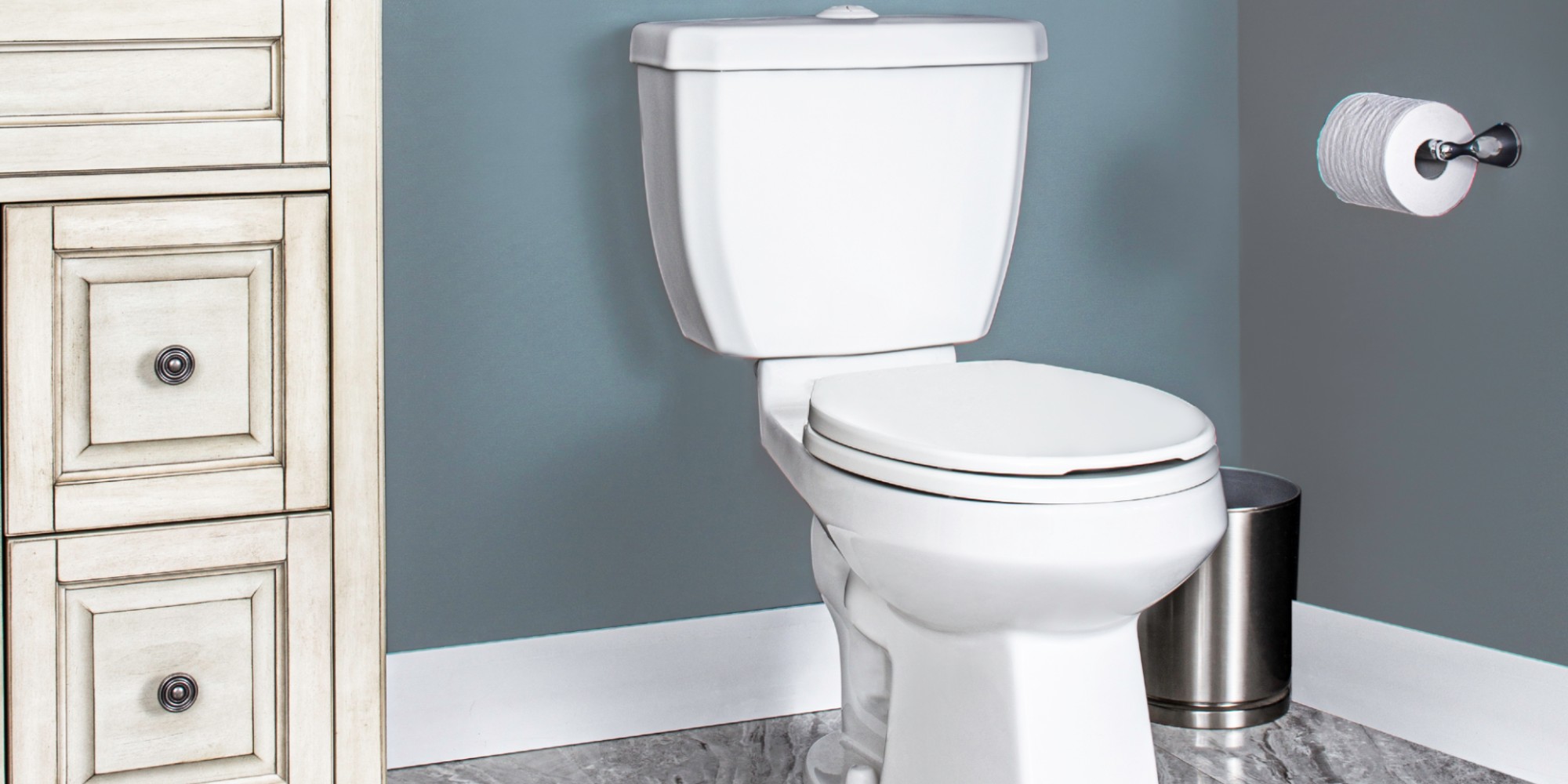 Contrac Ahead Of The Innovation Curve
About 15 years ago, Contrac was one of the first toilet manufacturers to be part of a new test for toilet performance. This testing was not certified by any governing body back then, but Contrac wanted to stick to its mandates of innovation and accurate marketing. "We wanted to make sure that we were part of that," says Earl. "Because before then, if you recall, they would say 25 golf golf balls can be flushed down a toilet, or seven rolls of toilet paper." Contrac wanted something more scientific.
The testing, called MaP or Maximum Performance Testing, reliably measures how many grams of solid waste a toilet can remove in one flush. Initially, 250 g of waste was the minimum required to pass for manufacturers. Today, it's 350 g per flush.
Many of Contrac's toilets use 4.8 L of water per flush but exceed the baseline. Contrac's toilets have a MaP rating of 800 g or 1,000 g per flush. The company has also developed 3 L toilets that have achieved a rating of 800g per flush.
In their development, Contrac has also improved how far a toilet can push waste through. The benchmark is 40 feet. Many of Contrac's toilets can now move waste as far as 60 feet, without water inefficiencies and still meets Canadian government standards.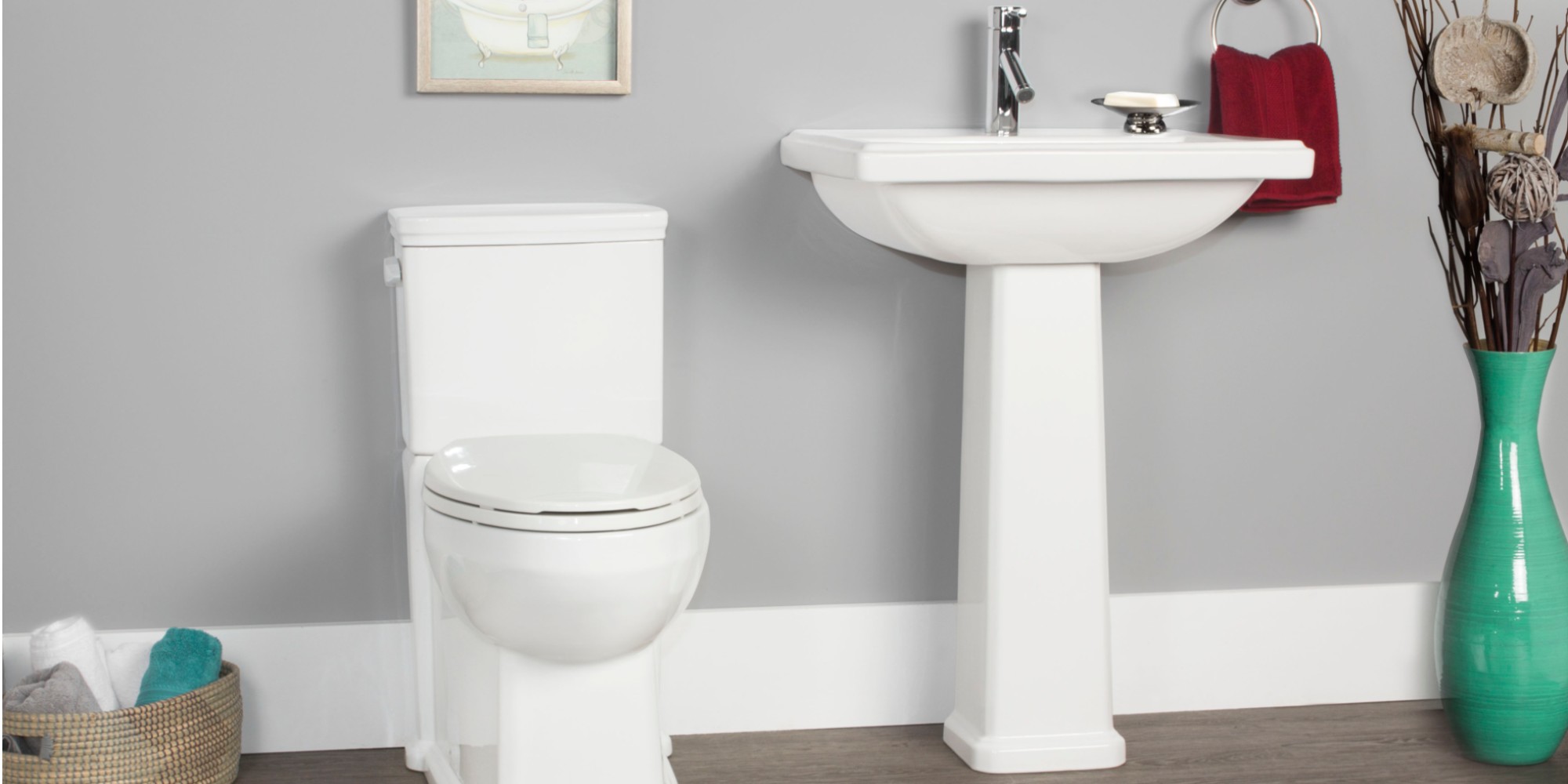 Contrac Toilets Qualify For LEED Platinum And WaterSense Certification
Contrac's toilets are all certified by the US EPA's WaterSense program, a North American recognized testing stardard. The EPA WaterSense approval is given to toilets that meet a standard of 4.8 L or less of water per flush. Because of their innovation in and manufacturing of high efficiency, low-flush toilets, Contrac also qualifies for LEED platinum points with builders who use those products.
Toilets And Plumbing Fixtures Developed In Canada, For The Canadian Market
Contrac is developed in Canada for the Canadian market from initial concept to final development all are carried out in Canada.
"It's all done in Canada, whereas a lot of our competitors develop their products in other markets," says Doug Sloan, Vice President of Sales at Contrac. "We're very focused on the Canadian market."
Manufactured in China, by a world class leading manufacturer, allows Contrac to keep quality consistent across all products. From consistent colour to flush performance, all vitreous china products are built to the same standard. So, when plumbers are looking for consistency and quality they can rely on Contrac.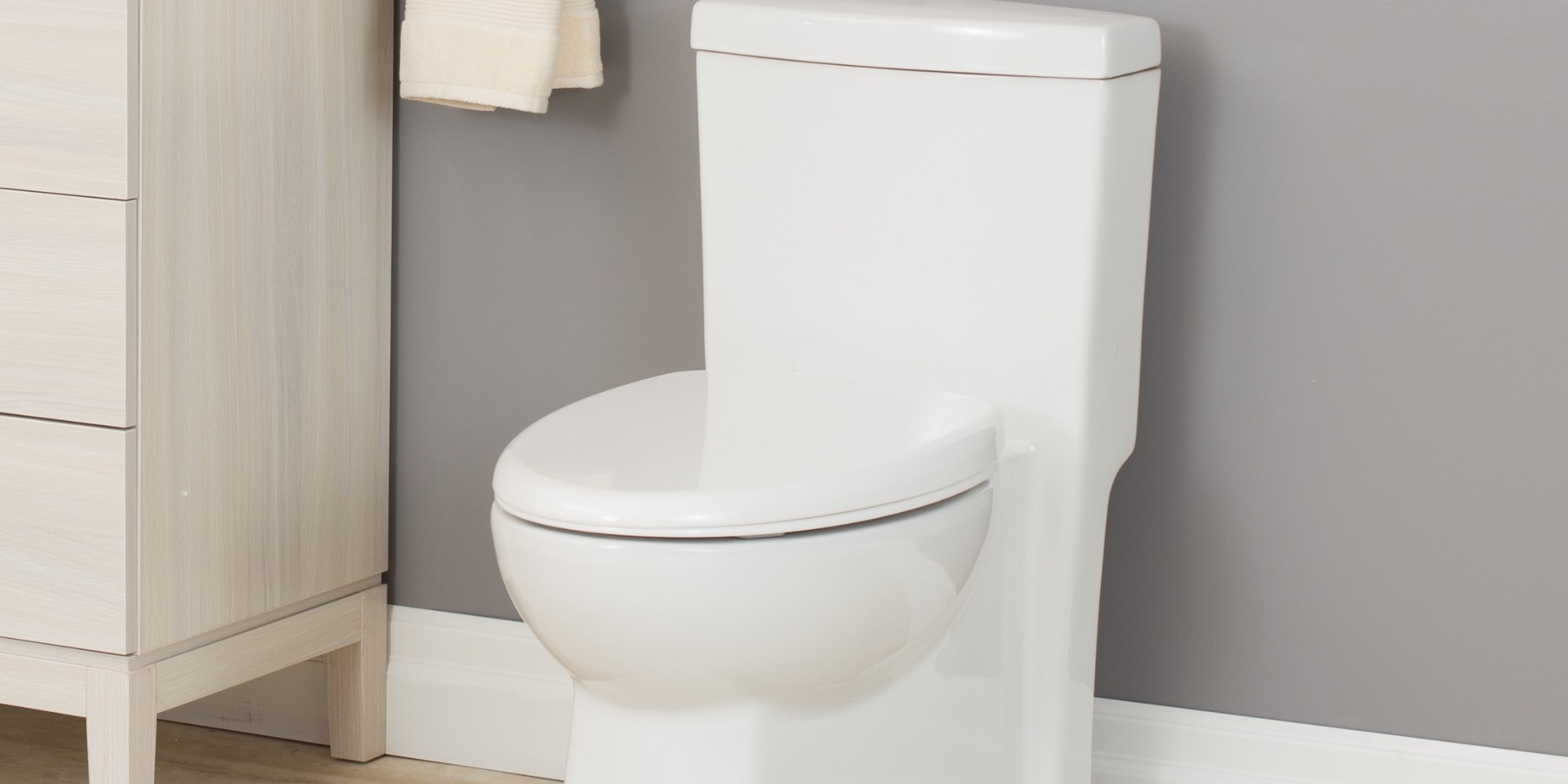 The End Result: Fewer Callbacks For You
Advances in toilet efficiency, manufacturing fixtures to a high and consistent standard, and focusing on the Canadian market means that you as a contractor will receive fewer callbacks from customers over plumbing issues. "Quality and care are there at the very beginning of Contrac's work, which benefits everyone," concludes Sloan.
Contrac's focus on innovation ensures it remains a top manufacturer for fixtures that answers industry needs and the needs of Canadian contractors.
---
To learn about the latest products and innovations from brands like Contrac, sign up to be a Wolseley PRO. You'll get these tips and more delivered straight to your inbox.