Wolseley PRO Pipeline Blog
Thanks to the innovation of Grundfos, the leader in HVAC pumps, the days when plumbers had to stock multiple pumps of different performance ranges to match customer needs are long gone. Grundfos's top innovation, the ECM pump with AutoAdapt can vary its speed according to system demand, so you can use one pump for many different systems thus reducing inventory and power consumption.
Meeting Sustainability With Pumps and Plumbing Systems
In this blog post, we'll explain how ECM technology works, how it can save you and your customers' money, and why buying from Grundfos can greatly improve customer satisfaction.

ECM Technology = Increased Efficiency + Savings
Unlike regular induction motors, ECM technology employs permanently magnetized motor rotors uses (saves) 50% energy consumption. Another benefit to ECM motors is the "Soft Start" feature which means it doesn't ZAP the grid when it starts or stops it's a smooth operator. But that's not where the savings stop.
ECM Technology + Smart Technology = More Savings
Grundfos' competitors have caught up with ECM technology and now manufacture their own ECM pumps. So what sets Grundfos apart from their competitors now? Their ECM series of circulators with AutoAdapt
The Grundfos AutoAdapt monitors the circulation system to detect system changes and matches the speed of the pump to demand thus creating up to another 30% energy saving over and above the 50% for the ECM motor.
Engineering for both residential and commercial buildings designs systems for the worst-case scenario. This means that most systems are oversized. It is estimated that the worst-case scenario only happens 6% of the heating season if at all. Moreover, 80% of the time only 25% of the pumping system design is used.
"We find that if we use 25% of the recommended maximum design, it'll service the building 80% of the time. So that's why you want a variable speed pump," says Sherry Primm, Regional Sales Manager at Grundfos Canada.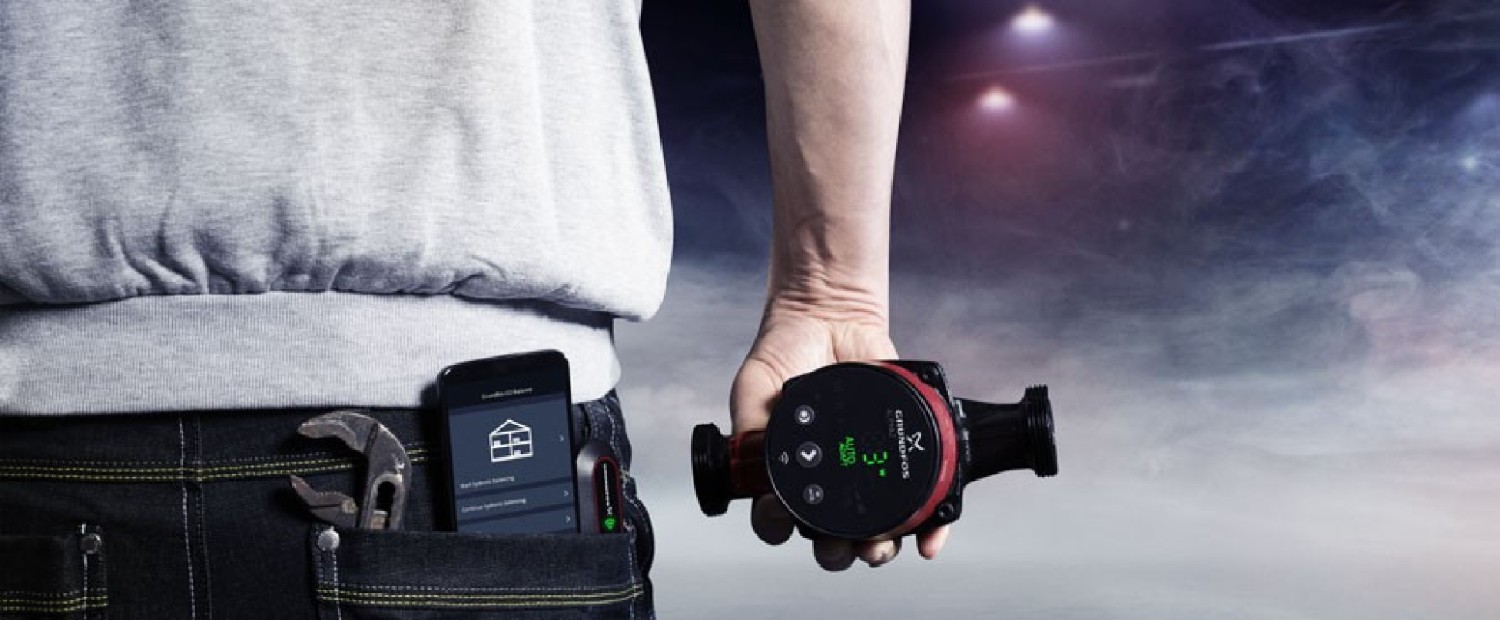 ECM Technology Benefits Contractors and Builders
Because ECM pumps have built-in flexibility, ALPHA2 can cover and replace 80% residential applications in the field. Now, plumbers don't need to carry as much stock to get the job done—a major time-saving, money-saving and space-saving benefit.
"ECM pumps with AutoAdapt give the wholesaler the ability to reduce their SKUs, it gives a contractor the ability to lessen how many products they have on their truck, and it reduces the need to go run for something," adds Primm.
It comes down to this: a more efficient pump that uses less power and adjusts flow to meet system demand saves your customers money in the long term. By offering your customers a more reliable system, you will increase their satisfaction.
Of course, Grundfos doesn't manufacture ECM pumps for only inside the house. They also made innovations in residential groundwater and booster pumps. The same technology that varies the flow to match the demand of the system is used to help control flow to its use points. So, when the sprinkler is on outside, someone in the house is showering, and the dishwasher is running, or when no one's home and very little water is being used, the pump will automatically ramp up and down to fulfill that demand.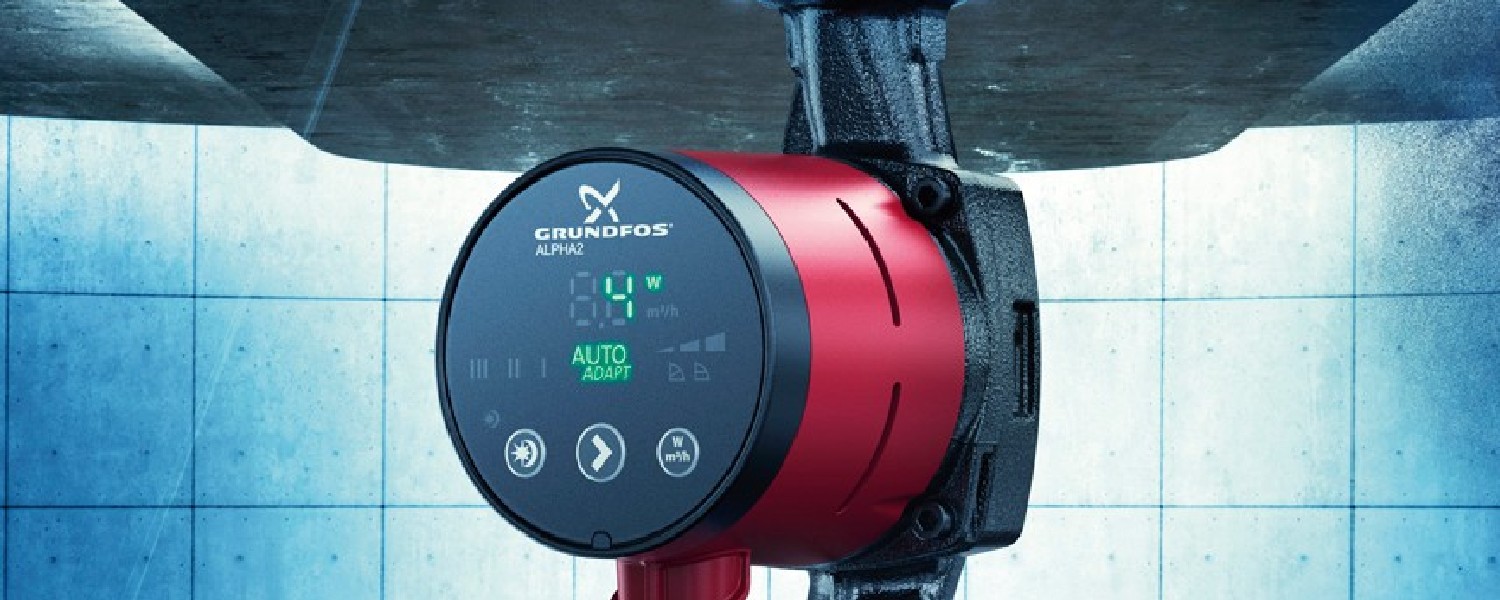 Grundfos: Founded On Sustainability, Leading By Innovation
Today customers are increasingly demanding to buy from companies that not only manufacture products to improve a home's sustainability and their comfort, but also those whose mission also supports this vital goal. Grundfos is such a company.
Grundfos Mission: We pioneer solutions to the world's water and climate challenges and improve quality of life for people.
"Grundfos a global company, founded in Denmark 75 years ago on the principle of sustainability," says Primm. "It's in everything that we do and innovate. It not only has to match where the market is going, but it has to provide solutions that are sustainable."
Grundfos's three-speed pump 20 years ago helped solidify the company's reputation as one that is built on sustainability. Within only five years of that first pump innovation, they developed their ECM pump with patented AutoAdapt technology.
"We're a sustainability company, we're into energy efficiency and creating water solutions to help the planet and its population," says Primm. "We believe if all the pump (motors) in the world went to ECM, we would save, 5 to 10% of the world's energy. We don't have to create new energy. We just need to stop wasting the energy that we have."
Grundfos has the simple reliable solution.
---
To get the latest information directly in your inbox on products and innovations from brands like Grundfos, sign up to be a Wolseley PRO.