Wolseley PRO Pipeline Blog
Before the launch of Milwaukee®'s MX Fuel system, Wolseley spoke with Geoff Paterson and Neil George of Milwaukee to give contractors the inside scoop on how Milwaukee has changed the game with their past innovations, like the M18™ System, and how Milwaukee looks ahead with new innovation to help contractors and plumbers alike.
Geoff Paterson, National Account Manager, and Neil George, Territory Manager, have seen the development of Milwaukee's innovations change the game first-hand. In fact, Milwaukee is no stranger to the world of innovation. They were the first to bring a reciprocating saw that cuts all types of materials to the market—the Sawzall—which is now a staple for contractors worldwide. They also lead the charge in bringing right-angle drills to the contractor's toolbox.
So how has Milwaukee grown its innovations for contractors and plumbers since beginning 1935?
Adding Cordless Technology To Your Toolbox
Neil George notes that one of the most notable innovations from Milwaukee is the M18™ System—one of the largest professional cordless tool systems in the world. This performance-driven system provides contractors with easy tool solutions for their job sites without tying them down to a power cord or gas tank.
Milwaukee brought the M18™ to the market as the first lithium-ion powered battery-operated tool system with Milwaukee's REDLITHIUM™ batteries. With this innovation, contractors can use the exclusive REDLITHIUM™ battery to power over 200 different tools within the M18™ range. At the time this was introduced, cordless technology was a massive innovation at the time and changed how contractors approached tool purchases. It gives contractors the option to cut ties with old technology and fill their inventory with better, safer technology.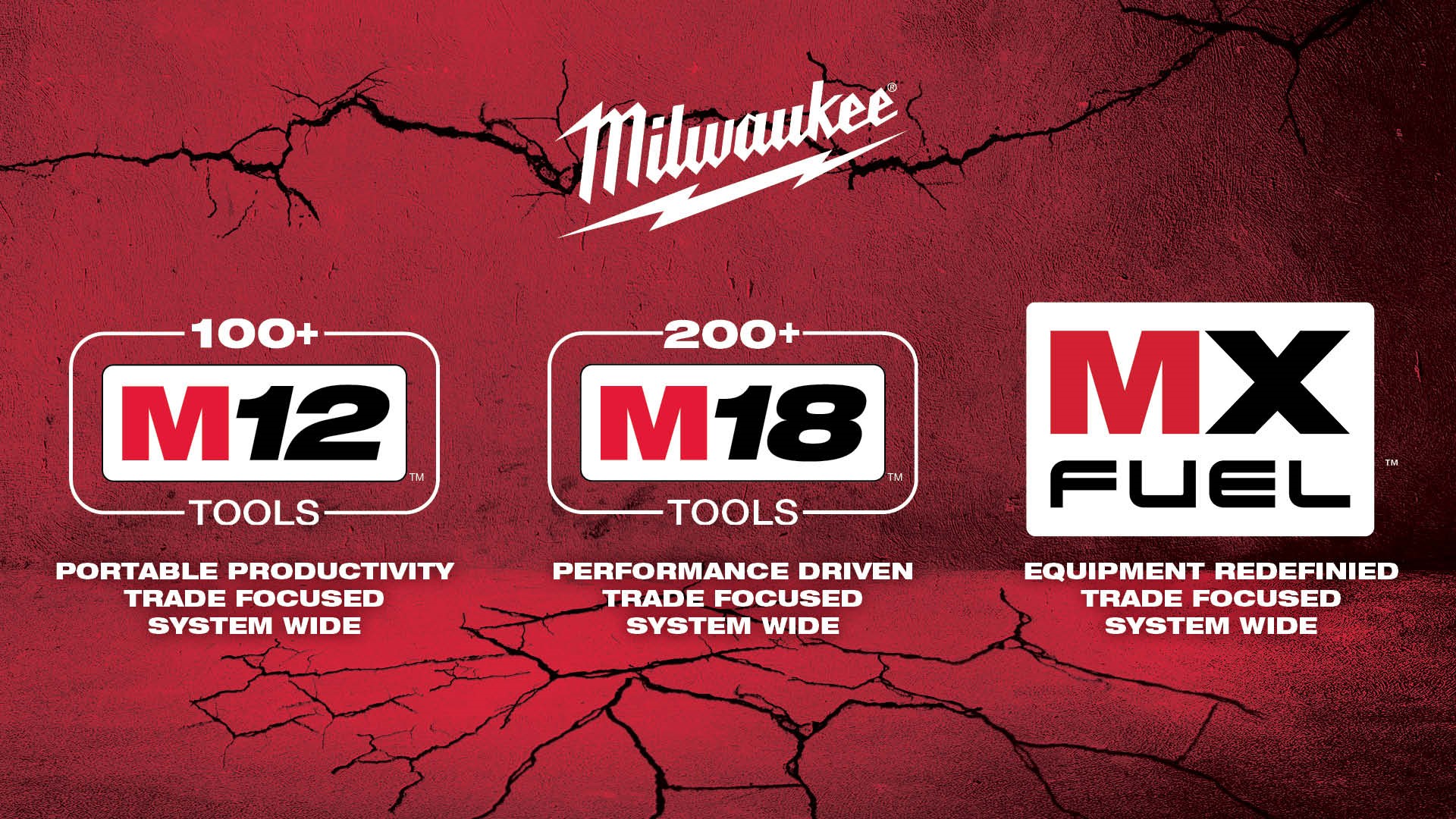 Finding The Right Tool
So as a contractor, how do you approach buying the right tools?
You're likely looking at how tools will perform on the job and if it's within your price range. This is a great place to start and is how many companies design tools, but from a Milwaukee perspective, it's also an investment in the end-user. Milwaukee designs with contractors, plumbers, and other professions in mind to invest in their job sites, time and safety.
"It's bringing solutions to all these industries," says Geoff Paterson. "But it's also looking at optimizing a lot of the processes out there to help save time and money." What better way to make the processes of a job easier than to remove one of the most cumbersome pieces of the job—the electrical cord? But that's not where the innovations end with Milwaukee.
"We've built upon [the M18™ system] by bringing a ton of innovation to, not only the plumbing space, but also electrical, general contracting, maintenance repair and operation, and power utility, specifically probe plumbing and mechanical," says Paterson. For example, one of the new innovations to come from the M18™ System is the M18™ Fuel Pipe Threader. For plumbers, this innovation solves plenty of problems. Because it's a handheld battery-operated tool, plumbers can easily bring it along to any job to manually apply threads to a black iron pipe. It saves time, money and can be easily done.
There are also full sectional machines that are battery-operated to allow contractors to get deep into water-filled environments without the risk of electrocution, without the hindrance of a cord to worry about and without the use of a power generator. Too many times, contractors are put in environments where it's messy and not safe to have corded machinery. That's why the M18™ system is there. It makes a difference in the investment of the safety, time and well-being of the end-user.
Why Cordless Tools Matter For Contractors
The ultimate aim of Milwaukee is to create a job site where everything is fully cordless. This makes your work as a contractor much easier, safer and less time-consuming. It also simplifies the process of tool purchases for the contractor because a single type of battery can power a massive range of tools for the job. This innovation means contractors don't have to carry around so many batteries, chargers and extra equipment for a single job.
If you think about it, an investment in technology like the M18™ System can save you from spending money on charging equipment and batteries from various tool manufacturers that may be outdated and unsupported in a few years. And then there's the value add of knowing your battery will be compatible with every new M18™ release from Milwaukee.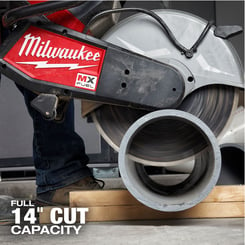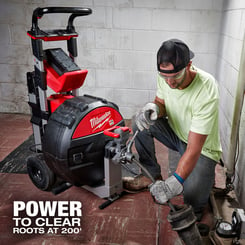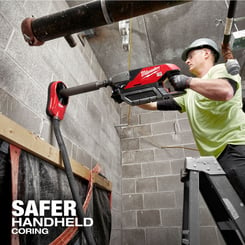 NEW MX FUEL™ Equipment System - Mighty Cordless Power
While the M18™ System isn't going away anytime soon, Milwaukee has recently introduced its latest innovation, the MX FUEL™ Equipment System, to the market. Milwaukee has answered the call of contractors by bringing the first range of battery-operated systems for light equipment in the tool and equipment market. Now, contractors everywhere can use light equipment from Milwaukee, powered by a battery system rather than gasoline or a power cord.
The MX FUEL™ System is groundbreaking for contractors on job sites around the world. There are global challenges that all contractors currently face when working with light equipment including gas headaches, vibrations causing bodily stress, and excessive noise. By introducing a new battery system to replace gasoline and power cords, Milwaukee is addressing these common complaints to enhance the end user's experience.
The MX FUEL™ will use Milwaukee-exclusive innovations like the POWERSTATE™ Brushless Motor, REDLINK PLUS™ Intelligence, and the MX FUEL™ REDLITHIUM™ battery pack to meet the demands of light equipment jobs. The result is a system that contractors can rely on for decreased emissions, noise, vibrations, and overall frustrations that arise from using a gas and electrical system.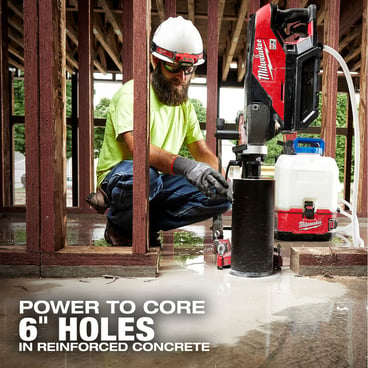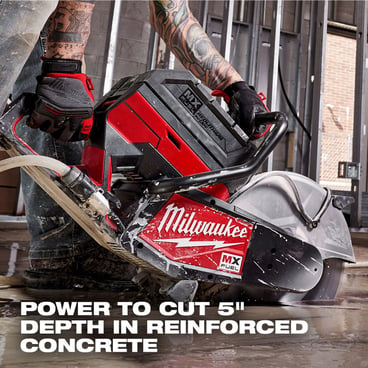 As the MX FUEL™ system grows, so does Milwaukee's vision of a truly cordless job site. View and pre-order MX FUEL™ products on Wolseley Express here. They ship March 2020.
How Milwaukee Continues To Approach Innovation
To stay in tune with contractors and their needs on the job site, Milwaukee continues invests time into researching the end-user. This includes sending engineers out to job sites to work with general contractors, plumbers, and electricians to understand how to make their job sites easier and safer.
But when it comes to contractors choosing tools, Paterson and George agree, it comes down to three major things: safety, time-saving and money-saving. Their biggest piece of advice is for contractors to not only think about their current needs but also to think about the unknown possibilities at future job sites and where new tech innovations like battery-operated tools and battery-operated light equipment can be beneficial.
To shop Milwaukee tools and light equipment, visit Wolseley Express. Pre-order Milwaukee MX FUEL™ products here – shipping as of March 2020.
---
You can also sign up to become a Wolseley PRO to receive more articles like this one, news and promotions to your email.
All images are from Milwaukee®