Wolseley PRO Pipeline Blog
Homeowners are looking to the future when it comes to innovative products and hygienic solutions for their homes. Giving them better, cleaner choices for high-touch areas like kitchens and bathrooms are key to improving the quality of life in their home.
When Gary Barrington, Commercial Business Development Manager for Masco Canada, spoke to Wolseley, he highlighted how "COVID-[19 means] hygiene has just catapulted right up to the height of everybody's interest."
It only makes sense that people are readdressing their most commonly touched surfaces in their kitchens and bathrooms. This mainly speaks to faucets but also can extend to sinks. Kitchen and bathroom innovators like Masco, have taken these factors into consideration and are continually bringing in new designs to enhance the level of hygiene in each product.
So what are some of the things that homeowners are looking for and how can you help?
Reduce The Amount of Touch
"Gone are the days of turning on and off the tap," says Barrington. And while this comment is directly related to COVID-19, the shift in mindset towards touch-free technology has been turned into high-gear. Now, everyone is thinking about reducing the number of touchpoints inside their homes.
It goes without saying that reducing the need to touch faucets can minimize the number of germs that live on surfaces. Surprisingly, bathroom faucets can be filled with 600x more germs than a toilet, which makes them a hot spot for bacteria to live. Kitchen faucets are also a hot spot for general germs but also for foodborne bacteria and cross-contamination.
With single-touch and motion-activated technology, kitchen and bathroom faucets are not merely vehicles of cleanliness, but also pieces of technology that give homeowners convenience to their everyday routines.
Homeowners looking to decrease the transfer of germs between turning faucets on and off can explore the variety of single-touch and motion-activated faucets on the market, including those from Delta, one of Masco's top brands.
Reducing Touch-Points in the Kitchen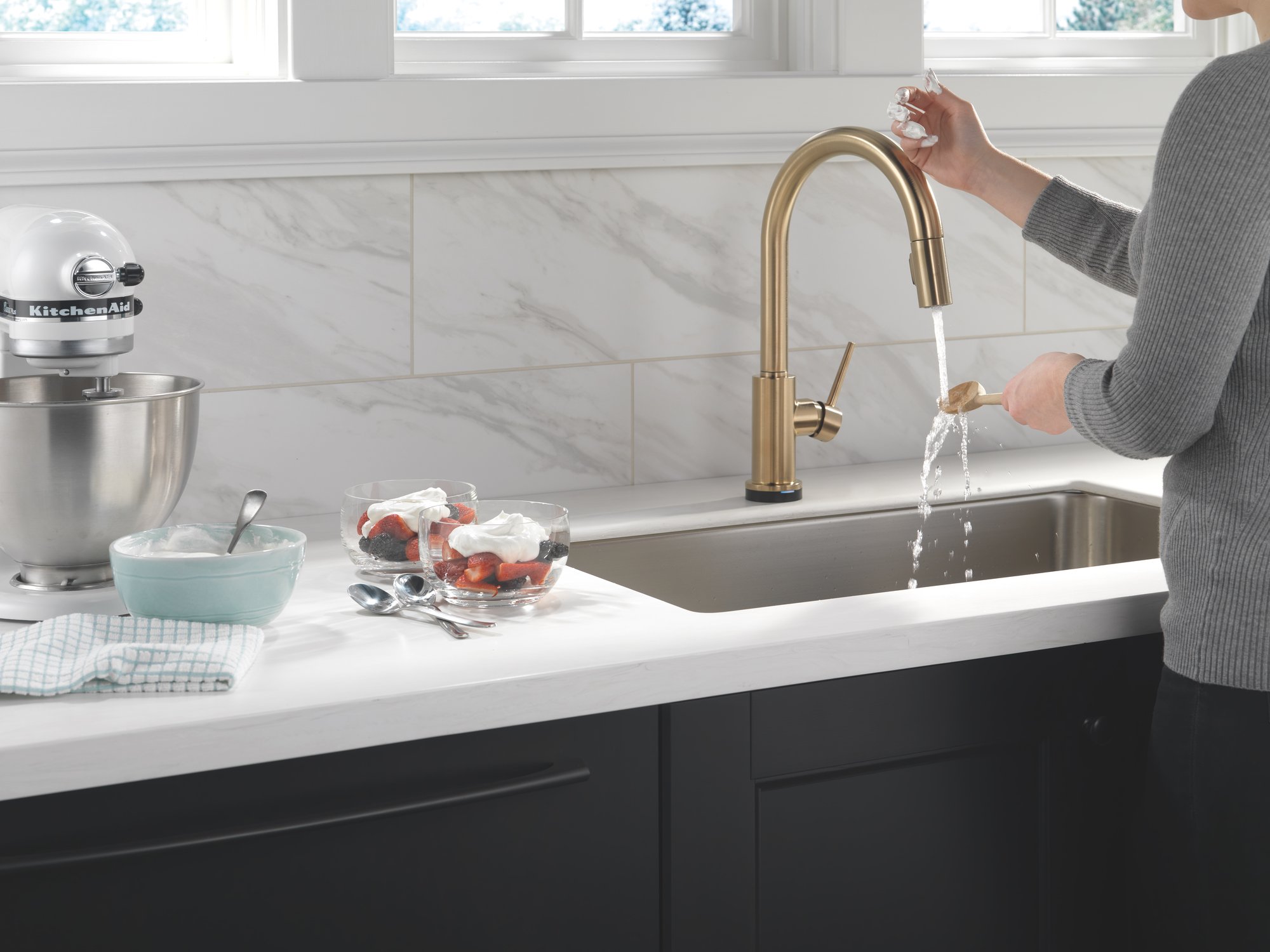 A kitchen is always a messy place. Between people who love to cook and get their hands messy and children who are mysteriously always messy, kitchens are not without their fair share of dirt and germs. So when a homeowner thinks about reducing touch points in the kitchen, the first piece of technology they consider is the faucet.
One of the rising popular pieces of technology is a touch-activated faucet. It's something that's easy enough to tap on with an elbow or forearm and reduces the direct hand-to-surface contact. It's perfect for the current circumstance but also for reducing contamination. Single-touch faucet activation is a great mid-way option between going fully manual and fully automatic.
Delta is one of the leading kitchen brands for single-touch technology, especially with the Delta Trinsic® faucet. "The Delta Trinsic® [means] ease of use, and with Touch₂0® Technology, is one of the most popular, well-known faucets in [the Delta] kitchen lineup," says Barrington. Delta's Touch₂0® Technology allows a user to turn on a faucet on and off with a touch of the spout or handle and is available in a single-handle pull-down or pull out design.
"It also comes with Diamond Seal® technology and works with batteries...so you don't necessarily need somebody to come in and electrically wire it," adds Barrington. Diamond Seal® is the technology that involves a diamond-embedded ceramic valve that ensures a smooth-running flow throughout the life of the product, while the battery is pure convenience for homeowners looking for quick-and-easy installation without an electrician.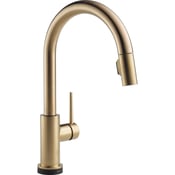 Shop Delta Trinsic Faucets with Delta Touch₂0 technology here
Reducing Touch Points in the Bathroom
The bathroom is another area where touch-technology has become commonplace, most prominently in commercial settings, but also in residential homes. Homeowners looking to reduce touch-points and save on water consumption without losing functionality, there are plenty of options on the market.
One of the sleekest is Delta's Touch₂0.xt™ faucet technology for the bathroom. "With a faucet like [this], you can operate it manually, you can control the temperature or set the temperature, and then you don't have to touch [the faucet] at all and the faucet will work," says Jay Drehmann, Wholesale Business Development Manager for Masco Canada .
"[The] high-tech capacitance sensing capabilities of Touch₂0.xt™ faucets allow the flow of water to be activated by breaking the capacitance field anywhere around the device, unlike traditional hands-free infrared sensors which require your hands be in a particular place and are sensitive to lighting conditions and clothing and skin colour."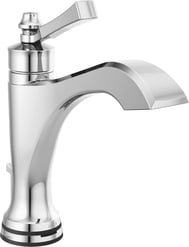 Shop Delta's Dorval faucet for the bathroom with Touch₂0.xt™ here
Don't Forget About Hygienic Sinks To Improve Residential Comfort
While touch-free faucets are top of mind when talking about hygiene for kitchens and bathrooms, it doesn't discount the need for more hygienic surfaces. The best example of this is the sink.
Hygienic and Cleaner Kitchen Sinks
With kitchen sinks, homeowners know how much of a nightmare they can be to clean on a regular basis. They're looking for solutions that are simple and easy, look modern, and that are also less likely to hold onto germs and bacteria.
A SILGRANIT Sink from BLANCO is the epitome of design-meets-hygiene in a kitchen sink. SILGRANIT sinks have a food-safe protection formula built into the surface to reduce bacteria growth by up to 98%. The surface is also non-porous, so it repels liquids and reduces bacteria caused by built-up grime, stains and spills.
Shop the IKON Apron Sink from BLANCO with SILGRANIT here
There are also options for hygienic kitchen sink styles in granite, stainless steel and fireclay. FRANKE carries these styles for kitchen sinks because they're durable and timeless pieces that reduce bacteria build-up in comparison to other materials. FRANKE also has Sanitized® treatments on their sinks, which are proven to reduce bacterial and microbe growth by 99%.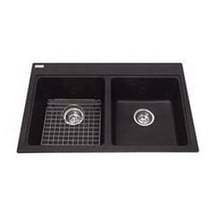 Check out one option for a FRANKE Kindred undermount kitchen sink here
Hygienic and Cleaner Bathroom Sinks
Bathrooms and hygiene go hand-in-hand in the context of staying fresh and looking clean. But sometimes the surfaces in the bathroom, like sinks and countertops, are overlooked by the people using them every day.
Helping homeowners make informed decisions with their bathroom sink is a great start to help them cut down on germ build-ups and increase hygiene. It's an opportunity to discuss the benefits of various sink materials in terms of their cleanliness.
If a homeowner is looking to reduce the germ build-up in their sink, their best options are the non-porous, smooth surfaces. Materials like ceramic and stainless steel are perfect for the bathroom because of their makeup and their easiness to clean. You may also suggest that homeowners go with undermount sinks to reduce the extra lip that drop-in sinks traditionally have. Those extra edges and seals can harbour many germs if not cleaned often.
You Don't Have To Compromise Aesthetics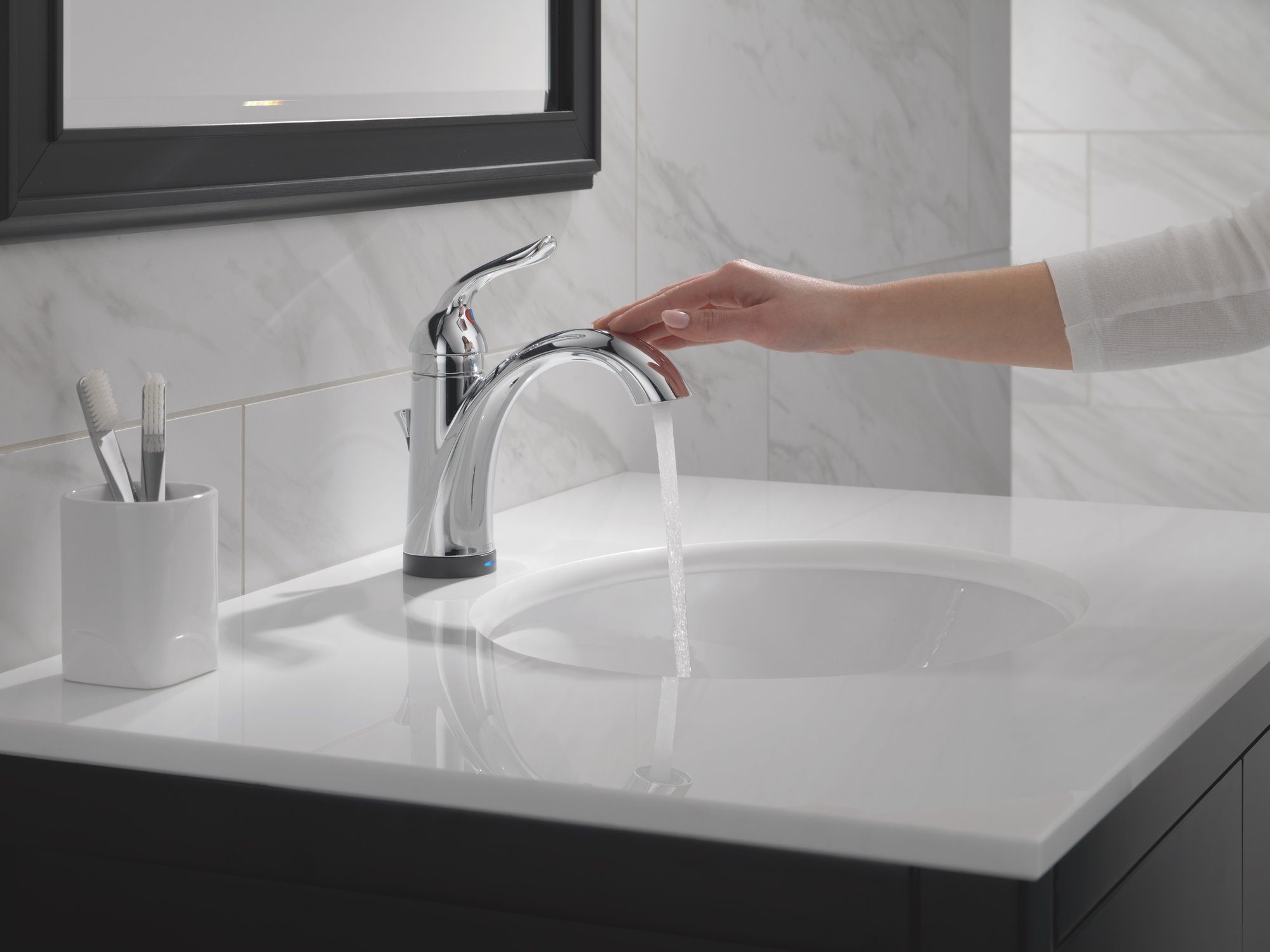 Making residential kitchens and bathrooms more hygienic doesn't mean there must be a compromise on style. "[Delta actually has] an extensive line of finishes and they match appliances and other items in the home as well," says Drehmann. "[We always] bring the aesthetic appeal out with all this technology."
Many companies have complete collections featuring touch-free and hygienic technologies for every room in the home. Some of the most popular finishes like chrome, stainless steel, matte black and polished stainless steel are available across faucets, handles and accessories.
Additional Hands-Free Accessories
There are additional accessories your homeowners may be interested in to reduce touchpoints even further and make a case for upselling. Some of these ideas are:
Hands-free soap dispensers
Touch-free garbage cans
Smart Home Technology for turning lights and appliances on and off
Refrigerators with viewing screens activated by foot-motion sensors
Is It Worth Upgrading Residential Faucets and Sinks?
The big question homeowners might ask when you make the suggestions for more hygienic and cleaner solutions is, "Is it really worth upgrading my faucet and sink?". The answer to that lies between your ability to explain the benefits of upgraded surfaces and technology, and the homeowner's concern of hygiene and convenience.
Just remember these main ideas to sell these features:
Reducing touchpoints on faucets also reduces the areas for bacteria to build
Choosing cleaner and more hygienic materials means fewer bacteria and less time spent cleaning with harsh chemicals
Reducing touchpoints is a matter of convenience
Choosing hygienic and easier-to-clean surfaces reduce the areas for bacteria to build
---
For more helpful tips on helping your customers find plumbing and smart technology solutions to improve their homes, be sure to sign up to become a Wolseley PRO. You'll get tips, promotions and more sent straight to your inbox.