Wolseley PRO Pipeline Blog
Home Heating: Improved Efficiency, More Flexibility
Innovations to home heating have allowed many options to heat a home more efficiently. However, not all innovations suit all homes. In this blog post, we'll discuss several changes in home heating and how you can make the right suggestions for your customers.
Furnaces with an ECM Motor
Furnaces are by far the "oldest" of these innovations but also the one homeowners are most likely to have installed in their homes. These days, furnaces run with ECM motors which are standard by code. But furnaces older than 10 years, run on a PSC motor, which is an energy hog.
No customer likes to pay for a new furnace, but if they're looking for something efficient and not too expensive, an ECM motor is likely the best solution.
Shop furnaces like the KeepRight QuietComfort on Wolseley Express.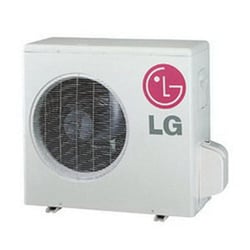 Ductless or Mini-Split Heat Pumps
Ductless or mini-split heat pumps are like ductless air conditioners and are increasing in popularity, particularly in British Columbia and the Maritimes.
The technology on these units has transformed over the years and they've become much more efficient than their predecessors.
Shop heat pumps from LG and more on Wolseley Express.
Hydronic Heating Systems Are Making a Comeback
For people constructing a new home, hydronic heating systems, i.e., systems that use water, are more efficient. The downside, though, is that they're often more expensive to install. We'll cover two options here: air-to-water heat pumps and geothermal systems.
Air-to-Water Heat Pumps
This technology is popular in Europe and will change the heating industry in North America. Air-to-water heat pumps are one of the biggest innovations in recent years. They use the heat from the air outside (even in cold temperatures) to heat water that circulates through the house. It's a great way to use natural resources to heat an entire home.
Geothermal Systems
Geothermal systems— though popular—are not useful for every heating situation. Once it becomes too cold outside, their efficiency drops. To keep the house warm, your customer will need a backup system. A boiler system is the best suggestion in this case, but an electrical backup heating system can also work.

A Word About Thermostats and Connected Homes
A fast-growing innovation in home heating is programmable thermostats for a connected home. While tech companies are quick to produce thermostats, they're not always experts in HVAC systems and how they connect to the thermostat. If a customer chooses a system to create a connected home, it's up to you to help them understand that the new thermostat may not be compatible with their HVAC system. You can offer them suggestions on systems that are compatible, so their thermostat and HVAC communicate properly to provide the best home heating.
Stay Up To Date on Heating Innovations
With the move toward greener living, your customers will look to you for the latest home energy developments and trends. Take your time to stay up to date on the different options out there. Your knowledge of innovations will help you better advise your customers on where to invest their money to reap the rewards of an efficient home heating system.
---
A great way to stay up to date is by signing up to be a Wolseley PRO. You'll get the latest tech news and business advice straight to your inbox. Sign up now.