Wolseley PRO Pipeline Blog
Kitchen renovations are nothing new for plumbers. There are always new pipes to be installed under sinks, new water lines to be installed and of course, those emergency calls from past clients when there are problems. Just because there are standard kitchen plumbing tasks that easily pile into your job list, doesn't mean you can't give more value to clients during renovations.
When Wolseley spoke with Kevin VanderWerf, Channel Marketing Manager for InSinkErator Canada, he shed some light on how plumbers can make an easy upsell when it comes to kitchen plumbing projects.
"It's really about selling them on convenience and hygiene. Homeowners spend so much time at the kitchen at the sink, so turn it into a work workstation with everything they need," says VanderWerf. And what they sometimes need...is instant hot water.
While it may not be at the top of mind when homeowners renovate, making the suggestion of installing an Instant Hot Water Dispenser is a great way to upsell and get more out of the kitchen job. You're offering customers more value than another plumber who just offers basic installations of pipes and a faucet/sink combo. It's not only an upsell for you and your business, but it's a great way to increase functionality for homeowners.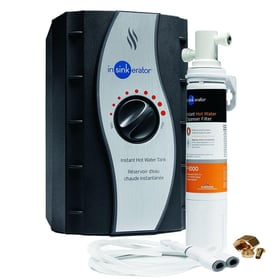 The Appeal of Instant Hot Water Dispensers
Instant Hot Water Dispensers are becoming common in households as the idea expands in the plumbing industry. Companies like InSinkErator are leading the way. InSinkErator has developed an Instant Hot Water Dispenser with a tank that conveniently hooks up to the home's cool water line and discreetly sits under the sink. There are models of Instant Hot Water Dispensers that are hot-water only dispensers and there are also models that have hot water and cool-water dispensers.
InSinkErator's Hot Water Dispensers are always ready-for-use with 2.5 L of water at near-boiling 93℃/ 200℉ in the tank. As this water is dispensed, fresh water fills the tank and continues the cycle, giving homeowners hot water whenever they need it. Not having to wait for the kettle to boil, it's easy to see why InSinkErator's Hot Water Dispensers are useful in busy households.
The Need For Instant Hot Water Dispensers
The drive for Instant Hot Water Dispensers comes from two schools of thought. One focuses on the needs of homeowners and their desire to increase kitchen functionality. The other, a sustainable and eco-friendly way of providing hot water in the kitchen.
"If you start offering Instant Hot Water Dispensers as part of your normal kitchen installation, the more you'll sell to clients," says VanderWerf. "In turn, they'll have increased kitchen functionality. They'll have instant hot water for everyday tasks like cleaning food off dishes and utensils, loosening jars, and warming baby bottles. There's also the added benefit of hot water for coffee, tea, hot drinks, even warming up an ice cream scoop. There's a list of 101 uses!"

A Sustainable Hot Water Resource
While convenience becomes the selling feature for the client, they may also be interested to know that they are purchasing a product that has sustainability and the environment in mind.
"Having hot water at the ready is an important water saver," says VanderWerf.
With hot water ready for use, the wait time from turning on a hot water valve to receiving the hot water is eliminated. In comparison to something like a kettle or even boiling water on the stove, Instant Hot Water Dispensers also eliminate the energy needed from these appliances. They also reduce the waste from when a person boils much more water than necessary.
All InSinkErator Hot Water Dispensers also have a safety shut-off mechanism to protect the resource and the home. In the 3300 model, there's a hot water push-lever locking mechanism. In other models, there's a self-closing hot water valve that cuts off the hot water supply when the lever is released.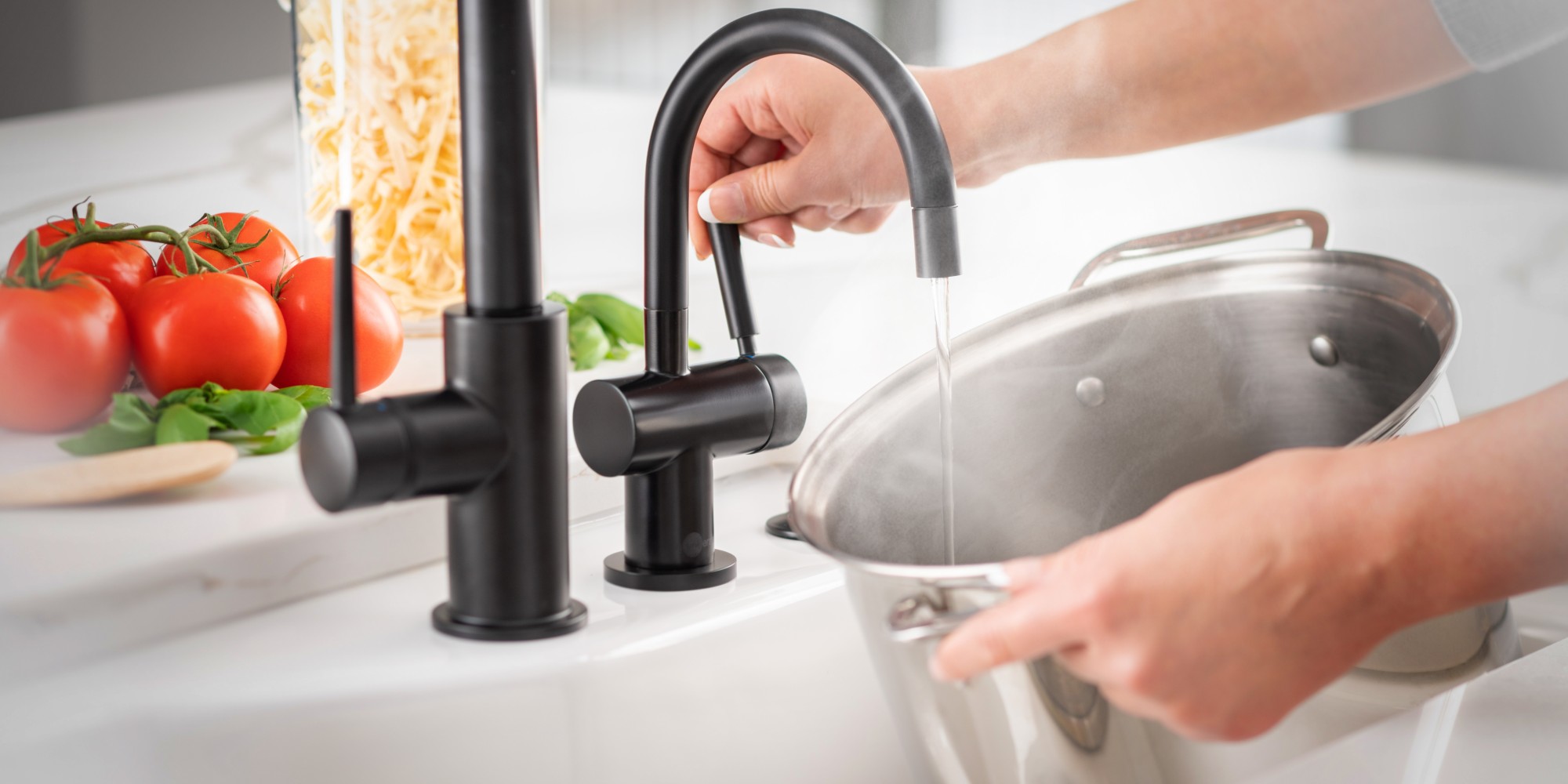 Easy To Install And Sell
As you're working with clients on their kitchen renovations or plumbing projects, it's a great opportunity to speak about the benefits of an Instant Hot Water Dispenser and make the sale. Installing an Instant Hot Water Dispenser is a fairly easy job for a plumber, so it's a no-brainer to offer it as a service, especially as homeowners seek even more functionality in their kitchen.
You can shop the range of InSinkErator Instant Hot Water and Cool Water Dispensers on Wolseley Express. Try making the upsell as often as you can. You will be surprised at how many homeowners take you up on the opportunity. It's a time-effective and cost-effective way for plumbers to add value and functionality for homeowners. It can turn any single sale and installation into a combination sale and double installation!
---
For more business and technology tips, sign up to be a Wolseley PRO and get valuable information right to your inbox.